Russians point to Ukraine as the author of the bombings; Kiev did not directly claim responsibility but welcomed the attacks.
OSTOROZHNO NOVOSTI/Reuters
Russian airfield attacked by drones

For the second day in a row, Russia has been attacked and blames Ukraine for the attacks. In the early hours of Tuesday, 6, a Russian airfield was set on fire by a drone attack near Kursk, 175 km from the Ukrainian border. According to a statement by Governor Roman Strarovoit, made on Telegram, there were no victims and the fire is localized. Authorities in the Russian city said an oil storage tank had been set on fire and the attack was taking place at Khalino air base, where fighter jets depart for action in Ukraine. This is the third attack in two days. On Monday, two explosions hit nuclear bombing bases and left at least three dead and six injured. Faced with these attacks, the Russian leader, Vladimir Putinconvened its Security Council to discuss its country's "internal security" with Defense officials, added the Kremlin🇧🇷 The objective was to define the necessary measures to deal with the latest attacks, which according to the Russian Presidency, came from Ukraine.
Kiev did not directly claim responsibility for the attacks, but celebrated them. Through a publication, Mykhailo Podoliak, an adviser to the president Volodymyr Zelensky, hinted that the authorship would be Ukrainian when he wrote on his Twitter that "the Earth is round, discovered by Galileo. In the Kremlin they did not study astronomy and gave preference to astrologers. If so, they would know: if something is launched into the airspace of other countries, sooner or later unknown flying objects will return to the starting point". The drone strikes followed a wave of Russian bombings of Ukraine's power facilities that caused blackouts across the country, coinciding with the first snowfalls. Russia has bombed these infrastructures again, disrupting electricity and water supplies in cities across Ukraine.
In Russia tonight there was a new attack by an unknown drone on the Khalino military airfield in Kursk. As a result of the attack, an oil reservoir near the airport caught fire. pic.twitter.com/d14c1PJW1N

— Special Kherson Cat 🐈🇺🇦 (@bayraktar_1love) December 6, 2022
*With information from AFP and Reuters
Source: Jovempan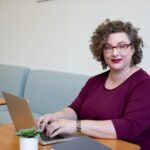 I have been working as a journalist for over 10 years. In that time, I have covered the news from all corners of the world, and written about everything from politics to business.I'm now a full-time author, and my work can be found at Global happenings. My aim is to bring you up-to-date news and views on global affairs, in a format that is easy to read and understand.