Change is part of the new Penal Code that will come into force in three years; Pre and extramarital acts can only be reported by family members
Mufid Majnun/Pixabay
Indonesia passes law banning extramarital sex


THE Indonesiania approved this Tuesday, 6, a law that prohibits sex outside of marriage. Failure to comply can result in a year in prison for married couples, while unmarried couples who live together face six months in prison. The spokesman for the team responsible for this law at the Ministry of Justice and Human Rights, Albert Aries, defended the amendments and assured that these new rules would protect the institution of marriage. This change is part of the Penal Code that critics say is a setback in freedoms in the Asian country. Acts of pre- and extramarital sex can only be reported by the spouse, parents or children, which limits the scope of the review. Human rights groups have protested the amendments which they say are a blow to civil liberties and a shift towards fundamentalism in the world's most populous Muslim-majority nation. "We are going backwards. The repressive laws should have been abolished, but this law shows that the arguments of academics abroad are true, that our democracy is indisputably in decline," said Usman Hamid, Indonesia Director at Amnesty International.
The article was also criticized by business organizations, who fear it could affect tourism. This change afflicts the community LGBTQIA+ in Indonesia, where same-sex marriage is not allowed. In another reform approved on Tuesday, the death penalty, normally imposed in Indonesia for drug-related crimes, will be combined with a 10-year probationary period, after which it can be commuted to life imprisonment if the convict shows exemplary behavior. Disseminating ideologies contrary to the official will also be punished with up to four years in prison. Hundreds of people protested against the law on Monday and displayed a yellow banner with the slogan: "Reject the approval of the revision of the Penal Code", which will only come into force three years from now.
*With information from AFP
Source: Jovempan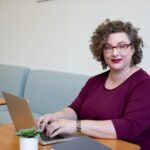 I have been working as a journalist for over 10 years. In that time, I have covered the news from all corners of the world, and written about everything from politics to business.I'm now a full-time author, and my work can be found at Global happenings. My aim is to bring you up-to-date news and views on global affairs, in a format that is easy to read and understand.