Shireen Abu Akleh was killed on May 11 with a shot to the head; Israeli authorities claim one of her soldiers mistook her for a militant
Louisa GOULIAMAKI / AFP
Shireen Abu Akleh died on May 11 from a gunshot wound to the head.

the television station Al Jazeeraheadquartered in Qatar, reported this Tuesday, 6, which presented the case of the death of journalist Shireen Abu Akleh to the Prosecutor of the International Criminal Court (ICC), alleging that she was deliberately murdered by Israeli forces during a press coverage job. The journalist was killed on May 11 with a shot to the head while covering an Israeli army operation in Jenin, in the occupied West Bank. In a statement, the Al Jazeera network said it had "discovered new evidence" about the circumstances surrounding the death of the Palestinian and American citizenship reporter. The Qatari broadcaster presents the request for the case to be investigated because there is "new evidence from witnesses and video that clearly show that Shireen and her colleagues were hit by gunfire fired directly by the Israeli Occupation Forces". The news channel mentions that "the Israeli authorities' claim that Shireen was mistakenly killed in a shootout is completely unfounded."
The ICC has launched an investigation into war crimes in the Palestinian Territories, but Israel questions its jurisdiction. The Israeli army admitted on September 5 the possibility that one of its soldiers shot the journalist after mistaking her for a Palestinian militant. But Israel has already said it will not cooperate with any external investigation into Abu Akleh's death. "No one will investigate Israeli army soldiers and no one will lecture us on morality in war, least of all Al Jazeera," said Israeli Prime Minister Yair Lapid. The ICC Prosecutor's Office confirmed that it had received "the communication from the Al Jazeera Media Network". "Any individual or group can submit information about alleged crimes to the ICC prosecutor, who has a duty to protect the confidentiality of the information received," his office said in a statement.
*With information from AFP
Source: Jovempan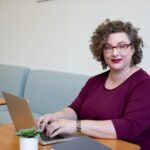 I have been working as a journalist for over 10 years. In that time, I have covered the news from all corners of the world, and written about everything from politics to business.I'm now a full-time author, and my work can be found at Global happenings. My aim is to bring you up-to-date news and views on global affairs, in a format that is easy to read and understand.

Quora – Medium – Discord – Pinterest – Tumblr