Infections are usually mild, but some patients are presenting a different condition for the disease.
Victoria Model/Pixabay
Nine children have died from streptococcus A in the UK

A virus called streptococcus Ahas killed at least nine children in UKaccording to the British newspaper daily mail, the latest victim being a five-year-old girl. "A letter was sent to parents informing them of the tragic loss and offering information about the support services available at the school for our children in these very sad times," said the school network, which the young woman studied, this Tuesday, 6, through social networks. The streotococcus A virus, which can cause tonsillitis, scarlet fever or pneumonia, has raised alarms in the UK since September, when cases began to appear. Although they are usually mild cases, some patients are presenting a different condition for the disease. According to the British Secretary of State, Nick Gibb, local authorities are studying a way to combat these tragedies, one of them is to provide preventive antibiotics to children who have been infected. After the death and confirmation of the sixth victim, the UK Health Security Agency issued an alert to the population. Since September, more than four thousand notifications of the disease have been registered, while in the last five years only 1,294 had been recorded. The agency associates the increase in cases with "large amounts of circulating bacteria and social mixing". Streptococcus A is a highly infectious bacteria that can be transmitted through close contact.
Source: Jovempan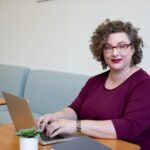 I have been working as a journalist for over 10 years. In that time, I have covered the news from all corners of the world, and written about everything from politics to business.I'm now a full-time author, and my work can be found at Global happenings. My aim is to bring you up-to-date news and views on global affairs, in a format that is easy to read and understand.

Quora – Medium – Discord – Pinterest – Tumblr