Spanish police were on Wednesday looking for 14 migrants, all passengers on a commercial flight, who fled after their plane made an emergency landing at Barcelona airport following a medical emergency believed to be put on on stage, authorities said. In total, around 30 people tried to "escape" from this Pegasus Airlines flight from Casablanca to Istanbul shortly after the aircraft had to make an emergency landing overnight from Tuesday to Wednesday at El Prat airport in Barcelona. .
The plane had to ask at 4:30 a.m. (3:30 GMT) to land urgently because a woman on board was about to give birth and that "this passenger had allegedly lost her water", explained a source from the prefecture of Catalonia .
Nine people arrested
When the plane landed, an ambulance and three police patrols came to evacuate the pregnant woman, but a group of 27 people then "left the plane and tried to flee", indicated this source. Five spontaneously returned to the plane and nine others, including the pregnant woman, were arrested. An examination at the hospital revealed that the latter "was not about to give birth, so she was arrested for disturbing public order", added this source. The police are looking for the other 14 people who managed to escape.
This is the second such incident in Spain in just over a year. On November 5, 2021, another plane from Casablanca to Istanbul had to land in an emergency on the Spanish island of Mallorca, in the Balearic Islands, when one of the passengers, apparently diabetic, had become unwell and seemed to be in a coma. While he was being evacuated from the plane with a companion, 21 people had fled.
When he arrived at the hospital, the doctors found him in good health, but his friend had fled. Again, the police failed to arrest all the fugitives, mostly Moroccans, and only 12 people were found.
Source: Europe1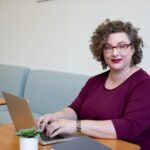 I have been working as a journalist for over 10 years. In that time, I have covered the news from all corners of the world, and written about everything from politics to business.I'm now a full-time author, and my work can be found at Global happenings. My aim is to bring you up-to-date news and views on global affairs, in a format that is easy to read and understand.

Quora – Medium – Discord – Pinterest – Tumblr