With the decision, vice president, Dina Boluarte, should take office; Peruvian leader had dismissed the Legislature and announced the formation of an 'exceptional emergency government'
Peruvian Presidency / AFP
Peruvian President Pedro Castillo is being accused of coup d'état after dissolving Congress

Peruvian congressmen acted quickly on the announcement of Pedro Castillo at the Peru, which dissolved Congress this Wednesday, 7, and removed the leader from power after an attempted coup d'état by announcing the dismissal of the Legislature and the formation of an "exceptional emergency government" in the country. With the decision of the Congress, the vice-president, Dina Boluarte, must assume the position. "This decision constitutes a coup d'état and departs from all constitutional milestones," declared leftist legislator Ruth Luque, whose group had been supporting Castillo's stay in power. One lawmaker added that the president's decision "is clearly a 1992-style coup," referring to the "self-coup" perpetrated by then-President Alberto Fujimori (1990-2000), who also dissolved Congress. "Of course it's a coup d'état, Castillo was tremendous, he knew he was going to be ousted and he was at the forefront. I hope that the Armed Forces demonstrate against the coup d'état, it cannot close Congress", emphasized right-wing deputy José Cueto, from the ultra-conservative Popular Renewal Party and former commander of the Armed Forces, stated that "of course it is a coup" and that the Armed Forces "support Congress". The legislators also emphasized that the climate remains calm in the country and that there is no movement by the Armed Forces, which is why they considered that the ruler will soon "be sent to prison".
*With information from EFE
In update
Source: Jovempan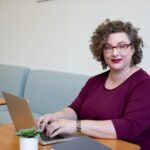 I have been working as a journalist for over 10 years. In that time, I have covered the news from all corners of the world, and written about everything from politics to business.I'm now a full-time author, and my work can be found at Global happenings. My aim is to bring you up-to-date news and views on global affairs, in a format that is easy to read and understand.