Judiciary classified the ex-president's order as an unconstitutional act and an attempted coup d'état, a thought supported by other authorities.
Ernesto BENAVIDES / AFP
President of Peru, Pedro Castillo

On the afternoon of this Wednesday, the 7th, the Peru went through a major political upheaval after Pedro Castillo, former president, announced through a televised statement that he was dissolving Parliament and declaring a state of emergency in the country. His announcement came hours before an opposition meeting that would decide whether to approve or shelve the impeachment request. However, the decision did not last long, and minutes after his statement, Congress, which rejected his decision, removed him from office for 'moral incompetence' and considering that he had attempted a self-coup. Despite holding the position of president, his decision was not accepted by the judiciary because it was considered an unconstitutional act, according to the president of the judiciary, Elvira Barrios. "The judiciary will not accept any grounds, under any circumstances, unconstitutional decision, and will assert its privileges for the good of all citizens," she declared in a message to the country. "We demand that the corresponding institutions remain firm in respecting the Rule of Law and we ask citizens, organized civil society to remain vigilant in defense of the Democratic State of Law," added Barrios.
One lawmaker had said that the former president's decision was "clearly a 1992-style coup", referring to the "self-coup" perpetrated by then-President Alberto Fujimori (1990-2000), which also dissolved Congress. Congress, which classified Castillo's decision as a self-coup and removed the president from power by 101 votes in favor, six counts and 11 abstentions. With Castillo's dismissal, vice-president Dina Boluarte was summoned to assume the post. She will be the first woman to achieve this feat. After the attempted dissolution of Congress, Boluarte had spoken out against the former president's decision. "I repudiate Pedro Castillo's decision to break the constitutional order with the closure of Congress. It is a coup d'état, which aggravates the political and institutional crisis that Peruvian society will have to overcome with strict adherence to the law," Boluarte wrote on Twitter.
Source: Jovempan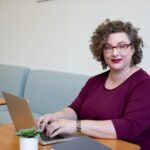 I have been working as a journalist for over 10 years. In that time, I have covered the news from all corners of the world, and written about everything from politics to business.I'm now a full-time author, and my work can be found at Global happenings. My aim is to bring you up-to-date news and views on global affairs, in a format that is easy to read and understand.