William Molinie
06:30, December 08, 2022modified to
07:00, December 08, 2022

Since the beginning of the year, Russia has put 14 satellites into orbit, twelve of which are mainly linked to military activities, most of them in so-called "low" orbit. Placed between 300 and 2,000 kilometers above sea level, these objects would be used according to some observers to spy on neighboring satellites.
Its name, Kosmos-2565. This Russian satellite took off a week ago from the Plesetsk cosmodrome, 800km north of Moscow. Direction the Liana constellation, a whole series of devices already in orbit responsible for collecting intelligence. He will join his big brother Kosmos-2558, who left on August 1 and whose precise role is kept secret. Several observers nevertheless consider it likely that the unacknowledged purpose of the latter is to spy on another American satellite placed not far from him in the same orbit.
The spy war is being played out above our heads today. "We see that more and more things are happening between the satellites. There is the idea of ​​putting cameras directly on the satellites so that we have a view of the other satellites which would be close to the military satellites", explains Béatrice Hainaut captain of the Air and Space Force, researcher at the Institute for Strategic Research of the Military School (IRSEM).
Space Spy Race
Surveillance of space has long been done from the ground. Henceforth, it also takes place from space and in space. These devices launched by Russia have been placed for the most part between 300 and 2,000 kilometers above sea level, where they can discreetly approach other satellites, collect electronic data or even test jamming to observe enemy reactions. . But this race for espionage above our heads is not without risk. "We have seen the Russians have a system of Russian dolls in space, that is to say a satellite which releases another satellite. And which could collide with a third satellite", continues at the microphone of Europe 1 Captain Hainaut.
The war in Ukraine is also boosting this strategic segment of satellite espionage. According to a recent note from the Center for Strategic Aerospace Studies (CESA), the Kremlin "is working to regain its rank as a military space power by mastering the spectrum of military activities in low orbit". The whole question, raise the editors of this note, is whether the Russian space industry will be able to maintain a high launch rate in view of international sanctions and its war effort concentrated on Ukrainian terrain.
For its part, France is also developing its satellite project, called "Yoda", a space patrol boat to protect its satellites. The country is also pushing internationally to better regulate this space highway. In 2018, a Russian satellite was caught in the act of spying near a Franco-Italian device.
Source: Europe1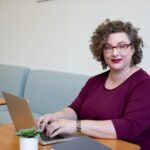 I have been working as a journalist for over 10 years. In that time, I have covered the news from all corners of the world, and written about everything from politics to business.I'm now a full-time author, and my work can be found at Global happenings. My aim is to bring you up-to-date news and views on global affairs, in a format that is easy to read and understand.

Quora – Medium – Discord – Pinterest – Tumblr