The measure should have taken effect around 10 pm on Wednesday, but was canceled after the former leader was dismissed and arrested.
EFE/EPA/JACK TAYLOR / POOL
Dina Boluarte, new president of Peru, takes charge of the country after removing Pedro Castillo

The presidential office of Perunow headed by the new head of state, lawyer Dina Boluartesuspended this Wednesday, 7, the mandatory curfew that had been illegally enacted by the ousted president Pedro Castillo hours before, when he announced the dissolution of the Parliament that ended up dismissing him. "Constitutional order restored, the illegally enacted mandatory curfew has no effect, Peru cannot stop," wrote the presidential office on Twitter. In this way, the measure that Castillo had announced in the morning and which was initially supposed to take effect from 10:00 p.m. [meia-noite em Brasília] was suspended across the country. Castillo ordered the mandatory curfew during a brief and surprising message to the nation, in which he announced his decision to temporarily dissolve Parliament and establish an "exceptional emergency" government. The now ex-president also said that he would call "as soon as possible elections for a new Congress with constituent powers to draft a new Constitution in a period not exceeding nine months". However, the Armed Forces and the National Police did not support him and Parliament ignored the decision.
Castillo's pronouncement led to a cascade of resignations in the government and led Congress to bring forward the vote on the presidential impeachment request, which was approved by the favorable votes of 101 members of the Peruvian Parliament. After Castillo was ousted, Vice President Dina Boluarte took power and became the first woman to hold the position. The new president does not belong to any political party and has said she will govern until 2026, when Castillo's term was set to end. Castillo took office in July 2021.
*With information from EFE
Source: Jovempan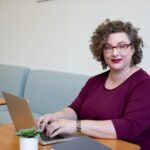 I have been working as a journalist for over 10 years. In that time, I have covered the news from all corners of the world, and written about everything from politics to business.I'm now a full-time author, and my work can be found at Global happenings. My aim is to bring you up-to-date news and views on global affairs, in a format that is easy to read and understand.

Quora – Medium – Discord – Pinterest – Tumblr