The Chinese capital showed the first signs of a return to normal on Thursday, the day after the announcement of a general relaxation of health restrictions in force for almost three years. While many businesses and schools have closed in recent weeks, car traffic on the streets of Beijing has resumed at half its usual level, noted an AFP journalist. Public transport, especially buses, was however very far from being crowded and some were even almost deserted.
Gradual relief
"There aren't really any more people this morning than the previous days, before the restrictions were lifted. It's very quiet. I think people are still afraid to go out," confided the manager of a Starbucks cafe. . The country has been facing a wave of Covid-19 in recent weeks, even if the number of contaminations remains small compared to the Chinese population (21,165 new local cases announced Thursday, for 1.4 billion inhabitants). On Wednesday, however, the health authorities announced a general easing of health restrictions, after demonstrations of popular anger and also in the hope of reviving the economy, asphyxiated by the "zero Covid".
Among the main measures unveiled, the end of systematic and large-scale PCR tests, the possibility of self-isolation for mild and asymptomatic cases, and a more limited use of confinements. No PCR test is no longer required for travel between provinces, but a negative result dating back less than 48 hours is still required to enter restaurants and cafes, which are reopening smoothly.
Habits still ingrained
The discourse of the authorities is now reassuring, emphasizing the less harmful nature of the Omicron variant. And the expression "zero Covid" is gradually disappearing from the vocabulary of the authorities. But habits die hard: Thursday, if the attendance of PCR test stands scattered around Beijing decreased, we still saw residents queuing there, with queues lasting 10 minutes on average. "I came to do a test because someone in my office tested positive. I hope I didn't catch the Covid," Chen Min, 28, told AFP, wrapped up in her down jacket.
At the microphone of Europe 1, a young Beijinger, still masked, explains that she is more careful than ever. An exit from "zero Covid" is good news for her, but everything comes at the right time to who knows how to wait. "I think the easing of the policy is enough for the moment, it has to be a gradual process and you can't say that we are going to lift all the restrictions at once. These measures are also a kind of protection for we."
Behind her in the line, Zhang Lan, a meal delivery man, comes to be tested because "it is a request from the company" to avoid contaminating customers. Others come to be tested because they work in the hotel and restaurant industry. In the nearby shopping center, the crowd is not rushing and the cinema has not yet reopened. At the entrance, the security guard checks the health pass of visitors but no longer the results of PCR tests.
Pharmacies taken over
At Gaoji Pharmacy, there is a constant stream of customers arriving every minute to ask for cold and fever medication, now accessible without the need to present their identity document or a negative PCR test. Faced with the increase in cases, the inhabitants want to have something to treat themselves if they catch Covid-19. "But we are out of stock for this type of medicine. We don't even have vitamin C anymore," explains Sun Qing, an employee in a white coat. The number of patients has never been so high in China, hence the concern of the population, knowing that the health system here is still very fragile.
"For the past two or three days, people have felt that there will be relaxations, so they have come to buy medicine for colds and fever. Some unfortunately took much more than necessary, it could be enough for them for a year!" she laments. "There is no purchase limit at the moment but I think it will come. I don't know when we will be restocked yet," she said.
Next door, a sexagenarian does not seem more worried than that. "There are basic cold medicines at our neighborhood committee (the local Chinese administration, editor's note) and they will distribute them to us if necessary," she explains.
Source: Europe1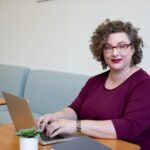 I have been working as a journalist for over 10 years. In that time, I have covered the news from all corners of the world, and written about everything from politics to business.I'm now a full-time author, and my work can be found at Global happenings. My aim is to bring you up-to-date news and views on global affairs, in a format that is easy to read and understand.

Quora – Medium – Discord – Pinterest – Tumblr