The debate on the possible ban on gas stoves in the United States continues. After the hypothesis feared by the Consumer Product Safety Commission given their dangerousness, some studies have indicated that they emit harmful substances that can contribute to asthma and other respiratory problems, a new proposal comes from New York. Gov. Kathy Hochul has included plans to ban new gas stoves in her New York Housing Compact unveiled yesterday, urging people to go electric.
The ban "would not relate to already existing stoves in already existing buildings" but to ending the sale of any new equipment powered by fossil fuels by 2030. In addition, his plan would require "all new construction to be carbon neutral, starting from 2025 for small buildings and from 2028 for large buildings".
"Hochul has been clear that we need to take bold climate steps to protect the health and safety of our children, and 30 percent of the state's greenhouse gas emissions come from buildings," said Governors spokeswoman Hazel Crampton-Hays. reiterating that the new rules concern new buildings.
Yesterday the White House announced that the American president Joe Biden does not support the ban on gas stoves, commenting on the hypothesis feared by the Consumer Product Safety Commission. "The president does not support a ban on gas stoves and the commission, which is independent, is not banning them," a White House spokesman told CNN.
ANSA agency
Biden Doesn't Support Gas Stove Ban – Politics
The White House rejects the Consumer Product Safety Commission's recommendation. (HANDLE)
Source: Ansa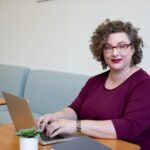 I have been working as a journalist for over 10 years. In that time, I have covered the news from all corners of the world, and written about everything from politics to business.I'm now a full-time author, and my work can be found at Global happenings. My aim is to bring you up-to-date news and views on global affairs, in a format that is easy to read and understand.