Classified documents have been found at the home of former Republican Vice President Mike Pence, an influential Republican lawmaker in Congress announced on Tuesday, adding to the confusion around the White House archives. "Former Vice President Mike Pence informed us today of the discovery of classified documents in his Indiana home," James Comer, who is overseeing the House inquiry into the discovery of the incident, said in a statement. files of this nature with President Joe Biden.
Mike Pence "agrees to cooperate fully with the congressional investigations," added the elected official who chairs the executive oversight committee in the House of Representatives. His "transparency contrasts with the attitude of Joe Biden's collaborators at the White House, who continue to withhold information," he said.
Joe Biden also in possession of confidential documents
In the United States, a 1978 law obliges American presidents and vice-presidents to send all their emails, letters and other working documents to the National Archives. Another law, on espionage, prohibits the keeping of documents classified as confidential in unauthorized and unsecured places.
After leaks to the media, the White House admitted that such files dating from Joe Biden's vice presidency, from 2009 to 2017, had been discovered in one of its former offices in Washington and in his family home in Wilmington. (Delaware, east). The case is embarrassing because the Democrats have not hesitated to criticize former Republican President Donald Trump, targeted by a judicial investigation for having kept whole boxes of documents when he left Washington in 2021.
"Leave it"
To silence suspicions of bias, the Department of Justice on January 13 entrusted the investigations of Joe Biden's files to an independent special prosecutor, as it had done in November for Donald Trump. At a press conference on Tuesday, Republican Senator Lindsey Graham called for "shed light" on the case. "What was a political problem" is now, according to him, "a national security problem for the country".
As for Donald Trump, he split a message of support for his former vice-president, with whom he has been cold for two years. Mike Pence is innocent, he has never done anything dishonest in his life. Leave him alone," he wrote on his Truth Social network.
Source: Europe1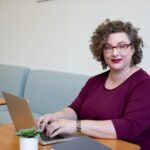 I have been working as a journalist for over 10 years. In that time, I have covered the news from all corners of the world, and written about everything from politics to business.I'm now a full-time author, and my work can be found at Global happenings. My aim is to bring you up-to-date news and views on global affairs, in a format that is easy to read and understand.

Quora – Medium – Discord – Pinterest – Tumblr