Vessel declared cargo as coffee and was fined near the Canary Islands; The crew was mostly Pakistanis.
Guardia Civil de España/Handout
Vessel left Brazil on December 20

One ship which sailed from the port of saintsin São Paulo, was apprehended by the Civil Guard of the Spain with 4.5 tons of cocaine. The seizure was carried out in the vicinity of the Canary Islands and 15 crew members were arrested on 18 January. The vessel serves has the flag of Togo and was destined for the city of Riga, Lithuania. No information was released regarding where the drug would have been loaded on the ship. The operation was the result of an international collaboration, in which investigators from the Civil Guard, the Customs Surveillance Service and the National Police of Spain investigated the possible involvement of a vessel suspected of illicit drug trafficking from South America. At the time of boarding, it was observed that the freighter was transporting around 200 tons of coffee as declared goods, well below the ship's actual carrying capacity, which caught the attention of the officials in charge of the operation.
Subsequently, when inspecting the common areas of the freighter, the presence of an undetermined number of bales commonly used for cocaine trafficking was detected. As a result, the vessel's 15 crew members, 13 of whom were Pakistani, were arrested. The detainees and the ship were taken to the port of Santa Cruz de Tenerife, Spain. Both the prisoners, the boat, the drugs and the police file will be handed over to the Central Court of Instruction, as Guard of the National Court. According to the Civil Guard, the approach was difficult due to the sea situation and the large size of the ship. The operation, directed and coordinated by the Anti-Drug Prosecutor's Office of the Spanish National Court, adds to those carried out so far on the so-called 'Atlantic Route' for cocaine, known for being used by fishing boats, merchants and freighters that, coming from South America, transhipment of narcotics in the middle of the Atlantic for later introduction in the European continent.
Source: Jovempan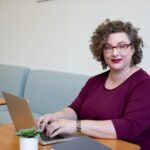 I have been working as a journalist for over 10 years. In that time, I have covered the news from all corners of the world, and written about everything from politics to business.I'm now a full-time author, and my work can be found at Global happenings. My aim is to bring you up-to-date news and views on global affairs, in a format that is easy to read and understand.

Quora – Medium – Discord – Pinterest – Tumblr