William Molinie
07:09, January 26, 2023
Western heavy tanks arrive in Ukraine. Germany agreed on Wednesday to deliver Leopard 2s to kyiv, followed by the United States which will send 31 Abrams tanks. Tanks "which will burn", warns the Kremlin. In the event of a Russian counter-offensive in the coming weeks, will these tanks really make a difference on the battlefield?
Germany announced on Wednesday the delivery of German Leopard 2 tanks to kyiv, paving the way for other European countries such as Poland and Norway, which also have these German-made heavy tanks. A few hours after this authorization, the Americans for their part announced the forthcoming delivery of 31 Abrams assault tanks. In the event of a Russian counter-offensive at the end of February, beginning of March, what will the sending of these tanks into the field change?
Nearly 1,000 Ukrainian tanks destroyed since the start of the war
These tanks will allow the Ukrainian army to regenerate its stocks. She left for the war nearly a year ago with 2,000 tanks, some of them Soviet-made and therefore old. But since the Russian invasion, half have been destroyed. kyiv will therefore regain undeniable firepower. Especially since the promised Western tanks can shoot for some of them up to 4 km away against 3 km for the Russian tanks.
However, the central question remains the number of tanks available. The Westerners will not concede all of their stocks. They have committed to a hundred units when the Ukrainians are asking for 300 to be able to counter the Kremlin on the battlefield.
After tanks, combat planes?
This promise of delivery especially comforts the Ukrainians of Western support. A military source wonders: "After the tanks, what will be the next step? Undoubtedly the combat planes", she foresees. American F35 fighters, coveted by kyiv since the beginning of the war. An armament, which until now, has always been refused because of the risk of escalation.
Source: Europe1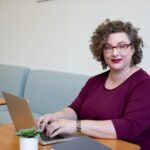 I have been working as a journalist for over 10 years. In that time, I have covered the news from all corners of the world, and written about everything from politics to business.I'm now a full-time author, and my work can be found at Global happenings. My aim is to bring you up-to-date news and views on global affairs, in a format that is easy to read and understand.