This is the shortest distance ever recorded, and its proximity to Earth will cause it to have its orbit altered; phenomenon will occur around 9 pm and does not pose a risk to the planet
Playback/Site/The Virtual Telescope Project
Asteroid will pass just 3,600 kilometers from Earth

An asteroid the size of a truck will pass close to Earth. South America this Thursday, the 26th. Today's episode will register one of the greatest approaches ever recorded, informed the American space agency, NASA, emphasizing that it poses no danger to the planet. The asteroid 2023 BU, recently discovered by amateur astronomer Gennadiy Borisov, will pass over the southern tip of South America at around 9:27 pm (Brasília time), according to the agency, and will pass just 3,600 kilometers from Earth, a closer distance than many geostationary satellites orbiting the planet. However, there is no real risk of impact with the Earth's surface. Even if a collision were considered, the 3.5 to 8.5 meter wide asteroid would largely disintegrate in Earth's atmosphere, potentially resulting in just a few small meteorites.
2023 BU will come so close to Earth that its path around the Sun will be significantly altered. Previously, the asteroid took 359 days to complete its orbit around the Sun and after this close pass to Earth, it will take 425, NASA said. The announcement was corroborated by the US agency's Scout impact risk assessment system. "Despite very few observations, he (Borisov) was able to predict that the asteroid will come extremely close to Earth," said Davide Farnocchia, who helped develop the Scout system, adding that the discovery is "one of the closest for an object to Earth. Land already registered". Borisov, who found the first known interstellar comet in 2019, made the discovery at an observatory in Crimea last Saturday, 21. Since his feat four years ago, dozens of sightings have been made at observatories around the world.
*With information from AFP
Source: Jovempan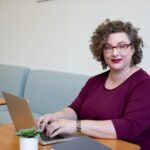 I have been working as a journalist for over 10 years. In that time, I have covered the news from all corners of the world, and written about everything from politics to business.I'm now a full-time author, and my work can be found at Global happenings. My aim is to bring you up-to-date news and views on global affairs, in a format that is easy to read and understand.