Russia attacks Ukraine with more than 30 missiles after country receives tanks that could change course of war
Ukrainian officials reported that the air defense system worked and they managed to shoot down some projectiles; one person died and two were injured
SERGEY BOBOK / AFP
Russia attacks Ukraine with more than 30 missiles

One day after the allies of Ukraine confirm that they will send German-made Leopard 2 tanks to Russia launched, this Thursday, 26, more than 30 missiles against several Ukrainian targets, informed the Kiev government. Yuri Ignat told local media that several Russian Tu-95 fighter jets had launched missiles from the Murmansk region in northern Russia. "More than 30 missiles were detected. Air defense systems are working, "he declared. The Ukrainian army says it has shot down 47 of the 55 missiles launched. Kiev's mayor said one person was killed and two injured. The fatal victim was "a 55-year-old man", said the municipal administration, adding that this death was caused by falling fragments of a downed missile. Ukraine also reported that air defense shot down 24 Russian drones overnight. The attack "was launched from the east coast of the Sea of ​​Azov. According to preliminary information, the enemy used 24 Shahed [drones]. All 24 were destroyed," the Ukrainian air force said in a statement posted online.
After the attack and as a "precautionary measure", "emergency" power cuts were carried out in the capital, its region and the Odessa and Dnipropetrovsk regions, private electricity operator DTEK said. With the cuts, the aim is to "avoid significant damage to the electrical infrastructure, if the enemy's missiles hit their target", the group said in Telegram. Since October, Russia has launched several air strikes against Ukraine, mainly against energy infrastructure. These bombings damaged the Ukrainian electrical system and forced Kiev to strengthen its air defense systems with the support of its western allies. Russia's last massive attacks on energy infrastructure took place on January 14.
Thursday's attack came after several Western countries, including Germany and the United States, pledged to supply Ukraine with heavy tanks. Equipment that Russia promised to burn. Russian Presidency spokesman Dmitry Peskov warned that the West "overestimates the potential that tanks can give the Ukrainian army". "These tanks will burn, like all the others. They are very expensive", he stressed. The Ukrainian President, Volodymyr Zelensky, thanked its allies for providing this equipment, claimed by Kiev for months. It is "an important step on the road to victory," said the president. But "the key now is speed and volume" in delivering the tanks, he insisted in a statement late on Wednesday. The Ukrainian government estimates that it needs several hundred tanks to defeat the Russian army in the east and south of the country.
Source: Jovempan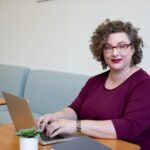 I have been working as a journalist for over 10 years. In that time, I have covered the news from all corners of the world, and written about everything from politics to business.I'm now a full-time author, and my work can be found at Global happenings. My aim is to bring you up-to-date news and views on global affairs, in a format that is easy to read and understand.