In recent years, the country has found several antiquities and revealed them to the world, an act seen by some as a political and economic strategy in the midst of the crisis.
KHALED DESOUKI / AFP
A photo shows a view inside the recently discovered tomb at the Saqqara archaeological site, south of Cairo

THE Egypt announced, this Wednesday, the 26th, the discovery of four tombs of pharaohs and a mummy more than four thousand years old in the necropolis of Saqqara, an archaeological site known for the famous pyramid of pharaoh Djoser, one of the oldest monuments of humanity. The four tombs are attributed to the Fifth and Sixth Dynasties of Egypt, between 2500 and 2100 BC. Archaeologist Zahi Hawass explained to the press that Khnumdjedef, high priest of Pharaoh Unas, whose pyramid is in the same region, was buried there. During the excavations, 15 meters deep, the archaeologists also found a limestone sarcophagus in a state of conservation "exact" to that of "4,300 years ago", reported Hawass. When they opened it, they found a mummy covered in gold, "one of the oldest and best preserved", said the archaeologist. The necropolis of Saqqara, located just over 15 kilometers south of the famous pyramids of Giza, is considered a World Heritage Site by the United Nations Educational, Scientific and Cultural Organization (UNESCO). In recent months, Egypt has revealed to the world a series of important discoveries, mainly in Saqqara, but also in Luxor, in the south of the country, where the Ministry of Antiquities reported last Tuesday, 24, the discovery of remains of a " entire Roman city" dating back to the first centuries of the Christian Era. For some experts, however, the succession of discoveries may have more political and economic motivation than scientific. Egypt, which has 104 million inhabitants, is experiencing a serious economic crisis and the tourism sector is one of the main drivers of its economy.
*With information from AFP
Source: Jovempan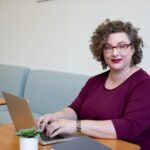 I have been working as a journalist for over 10 years. In that time, I have covered the news from all corners of the world, and written about everything from politics to business.I'm now a full-time author, and my work can be found at Global happenings. My aim is to bring you up-to-date news and views on global affairs, in a format that is easy to read and understand.