Romain Rouillard
6:30 p.m., January 26, 2023
On the set of the Russian television channel Rossiya 1, journalist Vladimir Solovyov, known for his very favorable positions in the Kremlin, sharply criticized the German power on Wednesday evening, calling it the "Fourth Reich". A statement that follows the dispatch of 14 German Leopoard tanks to kyiv.
After a long hesitation, Germany finally gave the green light. This Wednesday, Berlin validated the delivery of 14 Leopard tanks to support Ukraine against the Russian invasion. Norway and Spain then followed suit while the United States announced the dispatch of 31 Abrams tanks towards kyiv. If Ukrainian President Volodymyr Zelensky hastened to express "his deep gratitude", the story is naturally very different on the side of Kremlin supporters.
Shortly after the announcements from Berlin, the spokesman for the Russian presidency Dmitry Peskov considered that the sending of these combat vehicles corresponded to a "direct engagement in the conflict" promising these tanks to a disastrous fate: "They will burn like all the others," he said on the eve of the German green light. On Russian television, on the other hand, the remarks – taken up by BFMTV – were much more acerbic. Renowned for his pro-Kremlin positions, the journalist Vladimir Soloviev did not go overboard on the set of the Rossiya 1 channel. "It's simple, Nazism is rising from its ashes. The Fourth Reich has declared war to Russia", he launched, referring to the Third Reich led by a certain Adolf Hitler.
"Preventive strikes" on France
The granting of tanks to Ukraine is also an opportunity to "destroy Berlin", according to the editorialist who then unleashed his blows against Volodymyr Zelensky who celebrated his 45th birthday this Wednesday. "The Ukro-Reich (term mixing "Ukraine" and "Reich") celebrated the birthday of their Führer, what a celebration!", He quipped.
Vladimir Soloviev is not at his first attempt and had already distinguished himself a few weeks ago by calling for "preventive strikes" on France, which had just announced the delivery to Ukraine of light combat tanks AMX-10 RC. In the aftermath, Andrey Gurulyov, a retired general of the Russian army, felt that France "should not exist", judging that a disappearance of our country would not bother anyone. "Emotional" remarks, according to Alexander Makogonov who assured on BFMTV on January 11 that France had "no fear" to feed.
Source: Europe1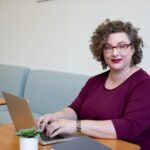 I have been working as a journalist for over 10 years. In that time, I have covered the news from all corners of the world, and written about everything from politics to business.I'm now a full-time author, and my work can be found at Global happenings. My aim is to bring you up-to-date news and views on global affairs, in a format that is easy to read and understand.