Marcus Spanevelo is accused of having killed Cassie Carli, mother of his daughter; On Wednesday, the 25th, he was indicted by the Court of Birmingham, Alabama, for the kidnapping that ended with the woman's death.
Playback/Website/wearnewsabc3
Macus Spanevelo is suspected of killing Cassie Carli, his former partner

Brazilian Marcus Spanevelo, 35, could be sentenced to death or life in prison for the murder of his former partner, Cassie Carli. The crime took place in March 2022, and on Wednesday, 25, he was indicted by the Justice of Birmingham, Alabama, for the kidnapping that ended the woman's death. According to the authorities, the Brazilian would have "consciously, illegally and intentionally" kidnapped his former partner, and this action culminated in Carli's death, however, the cause was not revealed. If he is convicted, under federal law of U.S, Spanevelo faces life imprisonment or the death penalty. This isn't the first time he's had a criminal charge. In October of last year he had already been accused of "body abuse", a crime that can reach 10 years in prison.
Cassie and Marcus lived together for a while and had a daughter, who is now five. The woman once revealed to her sister that she was afraid of the Brazilian, mainly that he started threatening to return to Brazil with her daughter after the separation. "He was never physically aggressive or laid hands on her, but he knew she feared him and I think he used that against her," said the victim's sister in an interview with the North American newspaper "The Sun", adding that Cassie said he "acted crazy", which led to her asking her father to go to the custody exchange with her, and telling him: 'Please bring your gun because he has a hidden gate". Cassie disappeared on March 27, 2022 and her body was found on April 3 at an Alabama property connected to her ex-boyfriend.
Source: Jovempan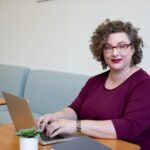 I have been working as a journalist for over 10 years. In that time, I have covered the news from all corners of the world, and written about everything from politics to business.I'm now a full-time author, and my work can be found at Global happenings. My aim is to bring you up-to-date news and views on global affairs, in a format that is easy to read and understand.