Experts heard by Jovem Pan do not see advantages in the project and, unlike what was guided by Lula and Alberto Fernández, Argentine leader, say that it is not possible to end dependence on the dollar
Luis ROBAYO / AFP
Brazilian President Luiz Inacio Lula da Silva during a press conference at the Casa Rosada presidential palace in Buenos Aires on January 23, 2023

The announcement of the possible creation of a common currency between Argentina and Brazil raised a number of questions regarding how the project would work and whether it would replace real and weight. When asked about the matter, the president of Brazil, Luiz Inacio Lula da Silva (PT), and the Argentine leader, Alberto Fernandezwho met this week to participate in the 7th summit of the Community of Latin American and Caribbean States (CELAC), held in Argentina, stated that they do not have much information on the subject. "We don't know how the common currency between Argentina and Brazil would work, but we know what happens to national economies having to work with foreign currencies, and we know how harmful that is," said Fernández. Lula, in turn, went so far as to say that if he had known about the project, he would have been finance minister and not president, however, he also stressed the need to end dependence on the dollar. "Why not create a common currency of the Mercosur, a common currency of the Brics? There are countries with difficulties in obtaining dollars", said the PT. "I am not surprised by the curiosity that a discussion like this presents, because everything that is new causes strangeness. But I think that everything new needs to be tested, because we cannot do in the 21st century what we did in the 20th century, "he added.
The common currency generated controversy about the need for its creation, even within the Brazilian government's own economic team, which did not reach a consensus on the feasibility of the measure. In an interview with the website Power 360the Minister of Finance, Fernando Haddad, stated that the intention of the currency is to "get around the difficulty" of Argentines with imports of Brazilian products, but stressed that it will not replace either the peso or the real. "We are racking our brains to find a solution. Something in common, something that allows us to increase trade, because Argentina is one of the countries that buy manufactured products from Brazil and our exports to Brazil are falling", he said. In an interview with Portal Jovem Pan, the internationalist postgraduate in international law Bárbara Paz emphasized an important point that has been confused: the difference between a common currency and a single currency. "A single currency is the official currency in the territory of the countries, if that happened, the currencies of each country would end, as with the euro. The common is a monetary unit for doing business and negotiations and is not used in the territories, "she explains. "In the case of Brazil and Argentina, it would be a common currency, but the real and the peso would still exist," she adds.
Alberto Pfeifer, general coordinator of DIS, USP's international strategy analysis group, spoke about the complexity of the subject. "The idea of ​​a single currency is to have a common currency for all types of transactions, it's like the euro in Europe. What is said to be done here in Mercosur is something inconceivable at the present time, because in order to have a single common currency among several sovereign states, we have to give up sovereignty", explains the specialist, emphasizing that a currency is an attribute of sovereignty. "When you talk about a common currency, it means being able to carry out commercial transactions escaping the intermediation of other currencies, such as the dollar". He recalls that this has already been tried in South America. The subject was also mentioned by President Lula in the meeting with Fernández, when he recalled the attempt to carry out transactions in the currencies of both countries in 2008, however, as Pfeifer points out, "there was never success due to lack of guarantee from central banks, which prefer to work with the dollar as the reference currency". Bárbara says that what changes from today to 15 years ago is that today the idea is being worked on with more 'down to earth'. "In 2008 there was already talk of a single currency, but it was more utopian, now there is the idea of ​​a common currency, specific for commercial transactions". For the specialist in political science from the University of São Paulo (USP) Amâncio Jorge de Oliveira, there is not much difference. "This project has been talked about since Fernando Henrique Cardoso, but with more difficulty today, because the macroeconomic disparity is greater now. Just take the European process to understand the difficulty of convergence", he says. "If it is not done with due preparation, I would say that under these conditions there is nothing advantageous and it is illusory", he concludes.
Luiz Fernando Paulillo, doctor in economics and director of the Center for Exact Sciences and Technology at the Federal University of São Carlos (UFScar), goes further and says that one of the main differences between the projects is that today there is recognition that Mercosur had problems and was paralyzed, in addition to progress in bilateral agreements between South American countries and other blocs. "Since then, countries have made an effort to seek bilateral agreements. Situations like this lead Brazil to intensify a series of adjustments to create more relaxed conditions for trade between businessmen from both countries in the products they want to focus on initially," he explains. For him, the creation of a common currency seems like a "reference unit to intensify trade between Brazil and Argentina and start a different relationship with the dollar", but he adds that it is not possible to end dependence on this currency, as proposed by Lula. and Fernandez. "You have the dollar as an international reference, even if you have a value unit that intervenes, when the currency is implemented, the dollar exchange rate will continue to be valid".
Experts don't look kindly on the creation of a common currency, at least not right now. "It would not bring benefits to Brazil, but to Argentina. For us, it would be more of a risk. If this currency is adopted, the real would be the currency's seal and we would have to absorb risks linked to it", says Bárbara, who considers this project unnecessary because the dollar already exists, in addition to the fact that it is not possible to think of a project equal to that of the Federal Government. European because the Brazilian scenario is different, marked by great political instability with many impeachments, coups and a history of dictatorship. "The political instability in South America would make the creation of a new currency very difficult, it would not bring as many benefits and many countries would have to get rid of the policies they have today in order to adopt common policies among all countries". Pfeifer sees the project as a distraction. "What is important for the Brazilian economy today is to have solid foundations and an agenda of economic reforms that facilitate business, transactions, exchange, Brazilian and foreign productive investments in Brazil", he says. "Creating a currency has no advantage at the moment, to me it seems more like a rhetorical device to create a fact that calls attention. For economists and experts, it's a difficult thing to do and central banks don't like it very much."
Source: Jovempan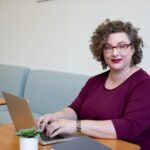 I have been working as a journalist for over 10 years. In that time, I have covered the news from all corners of the world, and written about everything from politics to business.I'm now a full-time author, and my work can be found at Global happenings. My aim is to bring you up-to-date news and views on global affairs, in a format that is easy to read and understand.