The Israeli executive announced, on the night of Saturday to Sunday, measures against "terrorist families" after two attacks in East Jerusalem, one of which killed seven people. Prime Minister Benjamin Netanyahu had promised on Saturday evening a "strong" and "solid" response to these attacks carried out by two Palestinians from East Jerusalem, part of the Holy City occupied and annexed by Israel.
Seven civilians, including a couple and a 14-year-old boy, died Friday evening in one of them, in Neve Yaacov. At the end of a meeting, in the night, the Israeli security cabinet announced the revocation of the rights to Social Security of "families of terrorists who support terrorism". He also stressed that a bill aimed at revoking "Israeli identity cards" for this same category of families would be discussed Monday in the Council of Ministers.
Benjamin Netanyahu returned to power in December with the support of far-right and ultra-Orthodox Jewish formations, and these measures are likely to apply primarily to Palestinians with Israeli nationality (Israeli Arabs, according to the Israeli name) and Palestinians with resident status in East Jerusalem.
On Friday evening, a 21-year-old Palestinian fired at passers-by near a synagogue in the settlement neighborhood of Neve Yaacov, killing seven people before being shot. On Saturday morning, a 13-year-old Palestinian shot and wounded two Israelis in Silwan, a stone's throw from the Old City walls. Neither of these two attacks has been claimed.
Three of the victims of the Neve Yaacov shooting were buried overnight from Saturday to Sunday according to AFP photographers: Asher Natan, a 14-year-old teenager, as well as Eli and Natalie Mizrahi, a couple shot while he was trying to help the first victims of the killer, according to the testimony of a neighbor.
This new violence comes against the backdrop of a sudden escalation after the death Thursday of nine Palestinians, including fighters and a woman in her 60s, in an Israeli army raid in Jenin, in the West Bank, Palestinian territory occupied by Israel since 1967. Israeli forces were placed on high alert, and the army has announced that it will be strengthening its troops in the West Bank as calls for restraint have multiplied from abroad. US Secretary of State Antony Blinken is expected in Jerusalem and Ramallah on Monday and Tuesday to discuss steps for de-escalation.
arm the civilians
Israel's security cabinet has also decided to make it easier to obtain gun permits. "When civilians have weapons, they can defend themselves," said far-right Minister of Internal Security Itamar Ben Gvir. In the Palestinian neighborhood of Silwan, the assailant, armed with a pistol, injured a soldier father and son, aged 47 and 23 respectively, according to the police and the rescue services, before being injured by armed passers-by , then stopped.
The attack on Neve Yaacov, perpetrated on the evening of World Holocaust Remembrance Day, sparked outrage in Europe and the United States, as well as condemnation from Arab governments with ties to Israel , such as Egypt, Jordan or the United Arab Emirates. Israeli and Palestinian media have identified the assailant as Khayri Alqam, and he is widely praised on Arabic-language social media accounts.
New Intifada?
Calling the attack a "particularly heinous" crime, UN Secretary-General Antonio Guterres said he was "deeply concerned about the escalation of violence". The Palestinian Authority refrained from condemning it and held that Israel was "fully responsible for the dangerous escalation". On Thursday, nine Palestinians were killed in an Israeli military raid in Jenin in the West Bank, presented by Israel as a preventive action against a cell of the Palestinian armed group Islamic Jihad.
The following night was marked by rocket fire from Gaza into Israel and Israeli strikes on this micro-territory without any casualties. Israeli opposition MP Mickey Levy says he fears 'what happened 20 years ago (is starting to) happen now' in a reference to the Second Intifada, the Palestinian uprising from 2000 to 2005 .
In Tel Aviv, a few tens of thousands of people, much fewer than the two previous Saturdays, demonstrated against the government and its contested project to reform the justice system. The demonstrators marked a minute of silence in memory of the victims of Neve Yaacov.
Source: Europe1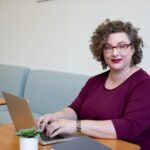 I have been working as a journalist for over 10 years. In that time, I have covered the news from all corners of the world, and written about everything from politics to business.I'm now a full-time author, and my work can be found at Global happenings. My aim is to bring you up-to-date news and views on global affairs, in a format that is easy to read and understand.