Argentina, Brazil and Paraguay fear that the bilateral agreement between the countries could split the bloc; Experts say advancing negotiations is a risk
Dante Fernandez / AFP
Uruguayan President Luis Lacalle Pou (L) laughs alongside Brazil's President Luiz Inacio Lula da Silva at the presidential residence in Montevideo on January 25, 2023, during Lula's visit to Uruguay

THE Uruguay did not hide that he will continue advancing in bilateral negotiations with China. During the visit of Luis Inacio Lula da Silva (PT) to the country, the Uruguayan president, Luis Lacalle Pou, declared that he had no problems informing Brazil and Argentina about what he was negotiating with the Chinese and defended the need to make this agreement for the development of his country. A day before, during the participation in the 7th Summit of the Community of Latin American and Caribbean States (CELAC), he had already proposed promoting the creation of a regional free trade area. "Isn't it time to make these relations more sincere and to promote, from Celac, a free trade area from Mexico to the south of South America? Can we not move forward in this direction?", He questioned. "We have the possibility to trade freely. Many of our economies are complementary, and I am sure that we could move forward", argued Lacalle Pou at a time when his country is under pressure in Mercosur after the decision to negotiate a free trade agreement (FTA) with China.
Negotiations progress after carrying out a feasibility study, leaving the situation tense for Argentina, Brazil and Paraguay – other members of Mercosur -, who even threatened Montevideo with legal and commercial measures. Uruguay has also applied to join the Trans-Pacific Agreement. The Uruguayan president, however, ensures that he is not opposed to the participation of other Mercosur members in the agreement with the Asian country and points out that "Mercosur is the fifth most protectionist region in the world." He also reinforced that his country is not "divisive". "We never said 'let's leave Mercosur,'" he insisted. The rapprochement of the Uruguayans with the Chinese is seen with fear by Brazil, Argentina and Paraguay because they fear that it could represent a problem for the bloc. Amâncio Jorge de Oliveira, a specialist in political science at the University of São Paulo (USP), says that this approach can bring tremendous consequences and impacts and be an 'atomic bomb'. "Mercosur has rules for trade agreements. If the bilateral relationship between the countries happens, there would be a level of competitiveness of the Chinese product in relation to Uruguay with a proportion to take the other countries of South America via this gateway, also quite strong, and it would be a very strong thing for Mercosur complex".
Luiz Fernando Paulillo, doctor in economics and director of the Center for Exact Sciences and Technology at the Federal University of São Carlos (UFScar), said that what Uruguay is doing with China worries other countries, because this signaling is a threat to the constitution of Mercosur. "If the bilateral agreement takes place and advances, this weakens the bloc and represents a real threat". Alberto Pfeifer, general coordinator of DIS, USP's international strategy analysis group, explains that "Uruguay has a limited and small industrial sector that is based on imports, which come mainly from Mercosur countries, which, in a way, links its economy to Brazil", adding that Uruguay's proximity to China, "will always be a nuisance for Brazil, because it will see countries so close to it lean towards the Chinese production and consumption logic". The specialist also recalls that this proximity violates some Mercosur clauses, because if it opens its import sector to another country outside the bloc, this needs to be agreed, but it hurts the solidity of Mercosur.
"Brazil wants to preserve the bloc's founding treaty and common external tariff," said Celso Amorim, special advisor to President Luiz Inácio Lula da Silva for international affairs. At a press conference, he was emphatic in his objection. "We think that Uruguay is an example of civility in many aspects within Latin America, that in many things they are very advanced. But we think that Mercosur needs to be preserved," said the advisor. "The common external tariff is part of the idea of ​​preservation. This is not a requirement from Brazil or Argentina, it is Article 1 of the Treaty of Asunción", stated Amorim. The aforementioned article is part of the Mercosur constitutive text and guarantees "the establishment of a common external tariff and the adoption of a common commercial policy in relation to third States or groupings of States and the coordination of positions in regional and international economic-commercial forums ".
The South American bloc has a common external rate with multiple "perforations" or exceptions, which was reduced in 2021 through an agreement between Argentina and Brazil. The article also contemplates the elimination of "non-tariff restrictions on the movement of goods", a point that Uruguay questions is not complied with in its entirety by the bloc. "We want to preserve the Treaty of Asunción as it is written, but we recognize that the smaller countries need some support, in some way", said Amorim, who affirmed that the Member States can "buy industrialized products from Uruguay or encourage the country to participate in the productive chain" of the automotive sector, among other measures. His statement was made the day before the meeting between Lula and Lacalle Pou. The Brazilian leader, in turn, said he understood the Uruguayans' desire and spoke about the possibility of reaching an agreement with China, however, he emphasized that first it is necessary to focus on the European Union. "It is urgent and necessary for Mercosur to reach an agreement with the European Union. I was still in my first term, in 2003, when that agreement was already being discussed. We will intensify discussions with the EU. We are going to sign this agreement so that we can only discuss a possible agreement between China and Mercosur. I think it's possible," said Lula after meeting with Lacalle Pou in Montevideo.
The Brazilian leader also expressed the desire to strengthen the bloc. "We agreed to discuss reforms in Mercosur. What do we need to do to modernize Mercosur? We want to sit at the table first with our technicians, then with our ministers, and finally with the presidents so that we can renew whatever needs to be renewed", said Lula in response to the president of Uruguay, who spoke about the need to have a block more "modern, flexible and open to the world". Lacalle Pou expressed his satisfaction with Brazil's support for the "improvement of Mercosur". Uruguay has been asking Mercosur for greater flexibility for years, as well as advances in trade negotiations with the EU, a request that Lula considered "more than fair". "It's fair to want to produce and sell more. Therefore, it is important to be as open as possible to the business world," said the president of Brazil.
Source: Jovempan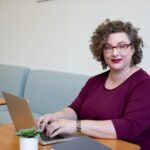 I have been working as a journalist for over 10 years. In that time, I have covered the news from all corners of the world, and written about everything from politics to business.I'm now a full-time author, and my work can be found at Global happenings. My aim is to bring you up-to-date news and views on global affairs, in a format that is easy to read and understand.