3-year-old animal lives in captivity and is part of the rehabilitation program in the capital Nairobi
Playback/ Kenya Wildlife Service
3-year-old animal lives in captivity and its sterilization caused controversy

the government of Kenya defended his decision last week to sterilize a lion in captivity, a measure that generated controversy in the country of east africa, where this feline species is threatened. The 3-year-old lion was part of a rehabilitation program in the capital Nairobi for orphaned and injured animals. The decision to castrate him was made "with the aim of controlling reproduction in the captivity site", reported the Kenya Wildlife Service (KWS, its acronym in English). The measure, however, was the target of numerous criticisms from the local population, who wanted the animal to be released so that it could reproduce. "When wild animals grow up with a bottle, they lose their wild instincts. If they are released into the wild, they are vulnerable", said the KWS in a statement this Saturday, 28. As reproduction "is not authorized in captivity centers", it was decided to "perform a vasectomy" on the feline, according to the note. Nairobi National Park is home to many endangered species of animals. Lions are under increasing pressure in Kenya's capital, one of Africa's fastest-growing metropolises, and this is shrinking lion ecosystems.
*With information from AFP
Source: Jovempan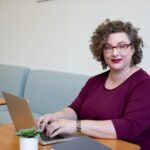 I have been working as a journalist for over 10 years. In that time, I have covered the news from all corners of the world, and written about everything from politics to business.I'm now a full-time author, and my work can be found at Global happenings. My aim is to bring you up-to-date news and views on global affairs, in a format that is easy to read and understand.