Germany will not allow Ukraine war to escalate into Russia-NATO conflict, says Scholz
German Chancellor Olaf Scholz said he, along with US President Joe Biden, 'rejects sending troops' in order to avoid an escalation of the conflict
EFE/Elvis González
German Chancellor Olaf Scholz gave a press conference during his visit to Chile

The German Chancellor, Olaf Scholz, reaffirmed this Sunday, 29, that the Germany will not allow the war in Ukraine escalate to a conflict between the Russia and the natoafter meeting with the Chilean president, Gabriel Boric, in Santiago, during his tour of South America. "We have contributed to the conflict not escalating because that would have serious consequences for the whole world. This would lead, for example, to a war between Russia and NATO. This will not happen, we will avoid it with all our efforts, we have succeeded so far and will continue to do so", said the German head of government. After declaring in an interview with a German vehicle that he would not send fighter planes to Ukraine, after having promised to send 14 Leopard 2 tanks, the German chancellor explained in Santiago that, together with the American president, Joe Biden, "we reject sending troops to Ukraine" in order to avoid an escalation of the conflict. "It's about supporting Ukraine, it's about having a serious debate to make the decisions that have to be made and it shouldn't be a competition of who sends the most weapons," explained Scholz.
The German leader recalled that Germany "provided support, as well as other countries, financially, humanitarianly and also (with) shipments of weapons, it is our obligation". "There is no country that supports Ukraine more than Germany," he added. Boric, in turn, reported that he would soon hold a video call with Ukrainian President Volodymir Zelensky, and reaffirmed his commitment to support "the issue of demining", as soon as the war is over and "contribute multilaterally to peace". "We will always defend multilateralism, the peaceful resolution of conflicts and the enforcement of human rights," said the Chilean president.
*With information from the AFP Agency
Source: Jovempan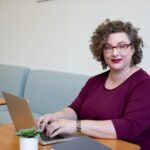 I have been working as a journalist for over 10 years. In that time, I have covered the news from all corners of the world, and written about everything from politics to business.I'm now a full-time author, and my work can be found at Global happenings. My aim is to bring you up-to-date news and views on global affairs, in a format that is easy to read and understand.