By this Tuesday, the US Secretary of State is expected to meet with Prime Minister Benjamin Netanyahu, who heads the most far-right and religious coalition in Israel's history.
Susan Walsh / POOL / AFP – 01/02/2022
United States Secretary of State Antony Blinken

The Secretary of State for U.S, Antony Blinkendisembarked this Sunday, the 29th, in Cairo, capital of Egypt, to start a journey through Middle East also passing through Israel and the West Bank, in the midst of an escalation of violence in the region. Egypt's state news agency "Mena" reported that Blinken arrived for a two-day visit, in which he will meet with the country's president, Abdelfatah al Sisi, and the Egyptian foreign minister, Sameh Shukri. The main objective of the meetings, according to the official communication vehicle, is "to boost the strategic partnership between the two countries". The visit of the head of US diplomacy also intends to address how to "reinforce security and peace in the region" of North Africa and the Middle East, especially in Libya and Sudan, a country involved in a political process to end a coup d'état. which ended the democratic transition.
The information from "Mena", however, does not indicate whether Egypt – historical mediator between Israel and Palestine – will address the escalation of violence in the region. Last Thursday, the 26th, a military incursion into the West Bank ended with 11 Palestinians dead. In the following days, two attacks in East Jerusalem resulted in seven Israelis being victimized. After leaving Cairo, Blinken will visit Jerusalem and the West Bank until Tuesday the 31st. In Israela meeting is scheduled with the Prime Minister Benjamin Netanyahu, which heads the most far-right and religious coalition in the nation's history. On Twitter, Blinken posted that the trip to the region is intended to "promote human rights and strengthen regional and global security."
*With information from EFE
Source: Jovempan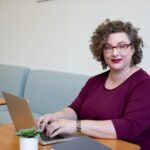 I have been working as a journalist for over 10 years. In that time, I have covered the news from all corners of the world, and written about everything from politics to business.I'm now a full-time author, and my work can be found at Global happenings. My aim is to bring you up-to-date news and views on global affairs, in a format that is easy to read and understand.