Group of 11 businessmen accompanying the leader of Germany should also meet with the president; Amazon Fund and free trade between the European Union and Mercosur should be the main issues on the agenda
Tobias SCHWARZ / AFP
Olaf Scholz, Chancellor of Germany

The president Luiz Inacio Lula da Silva (EN) welcomes the German chancellor, Olaf Scholzthis Monday, the 30th. The heads of state should discuss at least two important matters, the Amazon Fund it's the free market between the European Union and Mercosur. The meeting should take place in the afternoon, at the Planalto Palace. The security of the place has already been reinforced to receive the head of state of Germany. In addition to Brazil, Scholz has already been to Argentina and Chile on the weekend. He is traveling with 11 German businessmen interested in reopening markets with Latin America. Last Saturday, the 28th, Scholz said he wanted to speed up the conclusion of the agreement between the economic blocs. In an interview with journalists during his visit to Argentina, he said he saw "great potential" in the agreement: "The possibilities that may arise from the EU-Mercosur agreement are obviously particularly significant", he said.
According to President Lula's official agenda, the events aimed at the German politician will begin at 3:30 pm, Brasilia time, and should extend until the evening. Initially, there will be an official reception ceremony for the chancellor, followed by a bilateral meeting between him and the president of Brazil. Afterwards, a new meeting should include the 11 businessmen who are accompanying the German leader's trip. A moment dedicated to statements by the leaders to the press is scheduled for 6:30 pm, before a dinner that will be dedicated to Scholz, at 7:30 pm.
Lula has also declared his support for the formalization of the EU-Mercosur agreement: "It is urgent and necessary for Mercosur to reach an agreement with the European Union. […] We are going to intensify discussions with the European Union and sign this agreement so that we can only discuss a possible agreement between China and Mercosur. And I think it is possible", declared Lula. At the moment, Uruguay is approaching China individually, which would be harmful for Mercosur, and, for this reason, other leaders on the continent, such as Lula himself and also the president of Argentina, Alberto Fernández, try to articulate that the agreement is made with the whole bloc, not just with a single country.
*With information from the reporter Bruno Pinheiro
Source: Jovempan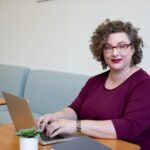 I have been working as a journalist for over 10 years. In that time, I have covered the news from all corners of the world, and written about everything from politics to business.I'm now a full-time author, and my work can be found at Global happenings. My aim is to bring you up-to-date news and views on global affairs, in a format that is easy to read and understand.