Attack took place during afternoon prayer in the city of Peshawar; there were at least 260 people in the place
Maaz ALI / AFPTV / AFP
A mosque attack in Pakistan took place during afternoon prayers in the northwestern city of Peshawar, close to former tribal areas that border Afghanistan, where militancy has steadily increased.

A suicide bombing at a mosque in Pakistan left at least 32 dead and more than 150 injured, local police said. The attack took place during afternoon prayer in the city of Peshawar, close to the border with Afghanistan. Part of the mosque's roof and walls were destroyed. Several people left the temple bloodied. Prime Minister Shebaz Sharif called the blast a suicide attack. There were at least 260 people in the mosque, police officer Sikandar Khan added. A major rescue operation began, with firefighters and various equipment to remove the rubble. The Peshawar Police Headquarters is one of the safest areas in the city and is also home to the headquarters of several intelligence agencies. According to the police, the explosion happened in the second row of worshipers who were praying. Mine clearance teams were sent to the site due to fears that the action was a suicide bombing. Peshawar, 50 kilometers from the Afghan border, was the scene of attacks on an almost daily basis in the first half of the 2010s, but security has improved in recent years. However, in recent months, however, the city has seen many attacks, several of them against security forces. In March 2022, a suicide attack on a Shia minority mosque in Peshawar claimed by EI-K, the local branch of the extremist group Islamic State, left 64 dead. The attack was the most serious recorded in Pakistan since 2018. Pakistan criticizes the Taliban for allowing these groups to use its territory to plan attacks, something that Kabul authorities deny. Pakistan's Taliban is a separate movement from the one in Afghanistan, but the groups have common roots.
*With information from AFP and Reuters
Source: Jovempan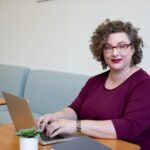 I have been working as a journalist for over 10 years. In that time, I have covered the news from all corners of the world, and written about everything from politics to business.I'm now a full-time author, and my work can be found at Global happenings. My aim is to bring you up-to-date news and views on global affairs, in a format that is easy to read and understand.