Boris Johnson claims Putin threatened to hit him with missile in phone call; Kremlin denies
Former British prime minister revealed in a documentary that the threat was made days before the invasion of Ukraine took place
EFE/EPA/UKRAINE PRESIDENTIAL PRESS SERVICE WORKBOOK FOR EDITORIAL USE ONLY/NO SALES WORKBOOK FOR EDITORIAL USE ONLY/NO SALES
Former British Prime Minister Boris Johnson arriving at the presidential palace for a meeting in Kyiv, Ukraine, 22 January 2022 amid the Russian invasion

Former British Prime Minister, Boris Johnsonrevealed in a documentary by 'BBC' that the Russian president, Vladimir Putin, threatened him with a missile before the invasion of Ukraine. "At one point, he sort of threatened me and said, 'Boris, I don't mean to hurt you, but with a missile, it would take a minute' or something like that," Johnson said, referring to a conversation he had with Putin. Faced with the accusations, the Kremlin denied that such a threat took place and accused the former prime minister of lying. "What did Mr. Johnson said is a lie. Or is it a deliberate lie, but for what purpose? Or it is an involuntary lie, in the sense that he did not understand what President Putin was telling him, "said Kremlin spokesman Dmitry Peskov. "There was no missile threat. Speaking of Russia's security challenges, President Putin stated that if Ukraine joined NATO and there was a possibility that it could deploy Alliance missiles, or American missiles on our borders, that would mean that a missile could hit Moscow in question. minutes," explained Peskov. "If this passage has been misunderstood, it is a very regrettable situation," he added.
In the three-part documentary, which will air its first episode on Monday night on BBC Two, the former British head of government recounts his "very long" and "extraordinary" phone conversation with the Russian president following his visit. to Kiev in early February last year. At the time, Putin continued to say that he had no intention of invading neighboring Ukraine, despite the massive influx of Russian troops into the border regions. Johnson claims to have warned the Russian president about the strong sanctions that the West would adopt if he did so. Then, the former British prime minister claims that Putin told him: "Boris, you say that Ukraine is not going to join NATO anytime soon (…) What do you mean by 'anytime soon'?". "That it will not join NATO in the near future, you know that very well," replied Johnson, who has supported the Ukrainians since the beginning of the conflict. In the documentary, which also features the Ukrainian president, Volodymyr Zelensky, the leader of Ukraine says he was uncomfortable with the attitude of Westerners at the time. "If you know that tomorrow Russia is going to invade Ukraine, why don't you offer me today what I need to stop it? If you can't, stop it yourself, "he said.
*With information from AFP
Source: Jovempan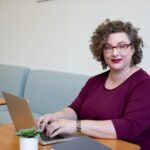 I have been working as a journalist for over 10 years. In that time, I have covered the news from all corners of the world, and written about everything from politics to business.I'm now a full-time author, and my work can be found at Global happenings. My aim is to bring you up-to-date news and views on global affairs, in a format that is easy to read and understand.