Conflict between the two has escalated in recent days after an Israeli attack on a refugee camp in Jenin, in the occupied West Bank, which left nine dead.
EFE/EPA/MENAHEM KAHANA / POOL
US Secretary of State Antony Blinken (L) meets with Israeli President Isaac Herzog in Jerusalem, Israel

The Head of Diplomacy U.S, Antony Blinkencalled for "urgent measures" to curb tensions between Palestinians and Israelis during his visit to Jerusalem this Monday, 30th. [iniciar] a de-escalation," said the American at a press conference with Israeli Prime Minister Benjamin Netanyahu. "We want to ensure that there is an environment in which we can, hopefully at some point, create the conditions to start restoring a sense of security for both Israelis and Palestinians," he added. Since last week, when the Army of Israel attacked Jenin refugee camp, in the occupied West Bank, and killed nine people, increased tensions between Palestinians and Israelis, with bombings, shooting attacks, air strikes and punitive measures, leaving dead on both sides. Blinken's trip to Jerusalem marks the second leg of a lightning trip through the Middle East that began on Sunday in Egypt and was long in the offing.
The trip took a new turn with the recent bloody escalation of violence in the region. After meeting Netanyahu, Blinken is due to meet his Israeli counterpart Eli Cogen and President Isaac Herzog. The agenda of the head of US diplomacy also includes a meeting with the president of the Palestinian Authority, Mahmoud Abbas, in Ramallah, in the West Bank, Palestinian territory occupied by Israel since 1967. Before arriving in Jerusalem, Blinken passed through Cairo, the Egyptian capital , where he called for "calm and the appeasement of tensions". In a joint press conference, his Egyptian counterpart, Sameh Shukri, defended a "just solution" to the Israeli-Palestinian conflict, more than ever paralyzed. Egypt is a historic mediator in this conflict. The first Arab country to sign peace with Israel in 1979, and neighbor of the Gaza Strip, under Israeli blockade for over 15 years, Egypt receives both Israeli heads of government and leaders of different Palestinian parties.
*With information from AFP
Source: Jovempan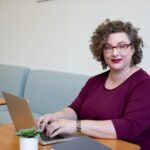 I have been working as a journalist for over 10 years. In that time, I have covered the news from all corners of the world, and written about everything from politics to business.I'm now a full-time author, and my work can be found at Global happenings. My aim is to bring you up-to-date news and views on global affairs, in a format that is easy to read and understand.