France: refineries shut down and 200 marches against the pension plan
Second day of general mobilization by the French against the unpopular pension reform, which aims to raise the age to leave work to 64, up from the current 62. While the law has been in the Assemblée Nationale since yesterday, with a debate with very turned on, the union promises to bring more demonstrators to the streets than on January 19, when – according to calculations – there were between 1 and 2 million in about 200 cities. The strikes heavily affect public transport, schools, health care and participation in refineries and power plants is very popular. Hundreds of thousands of demonstrators are expected in Paris, this time not in the "historic" quadrant of the protest in the city (République-Bastille) but in the Montparnasse district, from place d'Italie to les Invalides. The Ministry of the Interior has announced the deployment of 11,000 gendarmes and policemen, a thousand more than on 19 January. The atmosphere is tense in the classroom – where the reform arrived yesterday and was being examined by the commissions – and in the squares, after Prime Minister Elisabeth Borne announced over the weekend that the retirement age of 64 "is no longer negotiable".
Protests in France against the pension plan
The new mobilization represents the struggle of the French "people" "against the caste and its government". The leader of France Insoumise, Jean-Luc Mélenchon, supports this in a message posted on Twitter. "Today is not an ordinary day – writes Mélenchon – it is the day of the great sun of the people. They defend their right to a human existence before the caste and its government". Mélenchon is expected today at the Marseille event.
Protests in France against the pension plan
Source: Ansa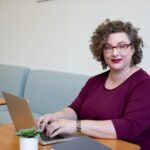 I have been working as a journalist for over 10 years. In that time, I have covered the news from all corners of the world, and written about everything from politics to business.I'm now a full-time author, and my work can be found at Global happenings. My aim is to bring you up-to-date news and views on global affairs, in a format that is easy to read and understand.