Boeing 747: last 'queen of the sky' in history will be delivered live this Tuesday; accompany
Airplane democratized air transport, was the first with two aisles and has always been distinguished by its hump on the front of the fuselage
Playback/Twitter/@DjsAviation
Boeing 747 democratized air transport

The last Boeing 747 will be delivered this Tuesday, the 31st, the plane that democratized air transport. The aircraft is also known as "jumbo and queen of the sky". Thousands of current and former employees, customers and suppliers of the aircraft manufacturer are expected to watch the aircraft's delivery, a 747-8 freighter, to Atlas Air at the Everett factory in the northwestern United States. U.S, at 6 pm. People can follow live in this link. Boeing, which transported presidents of the United States and was always distinguished by its hump on the front part of the fuselage – was the first plane with two aisles. The 747 remained the largest aircraft on the market until the arrival of the Airbus A380, in the 2000s. This Tuesday, it turns an important page in Civil Aviation, by ceasing to manufacture the aircraft, more than 50 years after its first flight and construction of 1,574 examples. Boeing announced in the summer of 2020 that it would stop production in 2022, although it will continue flying for a few decades, especially in its cargo version.
The 747 has been the flagship of US presidents since 1990 and will remain with the White House for years to come as two examples are being modified to replace the Air Force One currently in service. Thanks to its size, range and efficiency, the 747 "allowed the middle class to venture out of Europe, or the United States, with increasingly affordable fares, even during the oil crisis of the 1970s," said Michel Merluzeau. , aviation specialist from the company AIR. Airlines such as Qantas and British Airways are gradually phasing out these planes from their fleets. In the United States, no company has used it since the end of 2017. The history of the 747 began in the 1960s, when air transport became popular, and airports had to face an increase in traffic. At Pan Am's request, Boeing decided to build a plane that could carry many more passengers.
A Joe Sutter decal has now been officially added to the last Boeing 747. It is small and located below the cockpit. A replica of RA001 features, alongside an illustration of Joe Sutter, with a tribute.https://t.co/31h6BMfwiK

— Dj's Aviation (@DjsAviation) January 13, 2023
Source: Jovempan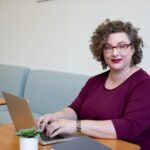 I have been working as a journalist for over 10 years. In that time, I have covered the news from all corners of the world, and written about everything from politics to business.I'm now a full-time author, and my work can be found at Global happenings. My aim is to bring you up-to-date news and views on global affairs, in a format that is easy to read and understand.