Iran sentences teen couple to 10 years in prison for dancing in public
Action was seen as a provocation to the regime; in the country, women cannot dance in the streets or be without a headscarf
Playback/Twitter/@Omid_M
Astiyazh Haghighi and her boyfriend Amir Mohammad Ahmadi were sentenced to prison for dancing in public

THE Will sentenced a couple of young people to 10 years in prison after they were seen dancing in a video, recorded in front of a well-known monument of tehran. According to activists who reported on the incident, the gesture was interpreted as a provocation to the regime. Astiyazh Haghighi and his boyfriend Amir Mohammad Ahmadi, both in their early 20s, were arrested in early November over a video that went viral on social media. In it, the two romantically dance in front of the Azadi Tower in the Iranian capital. The video of the couple dancing was praised as a symbol of the freedoms claimed by the demonstrators. In it, Ahmadi lifts his girlfriend in the air, and the young woman's hair is loose in the wind, as she was not wearing a scarf on her head, a violation of the strict dress rules imposed on women in the Islamic Republic. In this country, women are also not allowed to dance in public, let alone with a man.
A revolutionary court in Tehran sentenced the boyfriends to 10 years and six months in prison, in addition to banning them from using the Internet and from leaving the country, reported the NGO Human Rights Activists News Agency (HRANA), based in Washington. The couple had a huge following on Instagram. Both were convicted of "encouraging corruption and public prostitution" and "gathering with the intent to disturb national security", the organization added. Citing sources close to the families, HRANA said the suspects did not have access to a lawyer during the trial. They were also denied the possibility of being released on bail. The NGO indicated that Haghiani was taken to the Qarchak women's prison, near Tehran. Iran has been experiencing a huge protest movement since September, after the death of 22-year-old Iranian-Kurdish Mahsa Amini in police custody. She was arrested, accused of violating the dress code in force in the Islamic Republic.
Cruel! They danced before the Azadi (freedom) Tower in Tehran. Then they were arrested in Nov. #AstiyazhHaghighi21, & Amir Mohammad Ahmadi, bloggers, are now sentenced to 10 yrs in prison, & 2 yrs ban from leaving Iran & using social media. #MahsaAmini #مهسا_امینی #آستیاژ_حقیقی pic.twitter.com/JKX7U0htMz

— Omid Memarian (@Omid_M) January 30, 2023
*With information from AFP
Source: Jovempan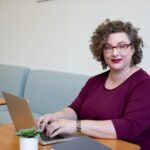 I have been working as a journalist for over 10 years. In that time, I have covered the news from all corners of the world, and written about everything from politics to business.I'm now a full-time author, and my work can be found at Global happenings. My aim is to bring you up-to-date news and views on global affairs, in a format that is easy to read and understand.