ex-Wagner commander recounts 'brutality' of paramilitary group
Romain Rouillard
9:00 p.m., January 31, 2023modified to
10:18 p.m., January 31, 2023

It is a paramilitary organization that arouses fear in the four corners of the world. The Russian group Wagner works for the interests of Russia in the Central African Republic, Syria, Libya but also in Ukraine where the war is in full swing. Their methods, reputed to be particularly violent, were revealed in broad daylight on Tuesday by a former mercenary in an exclusive interview with CNN. While serving as a commander, 26-year-old Andrei Medvedev chose to defect, sickened by the "brutality" he witnessed in Ukraine.
To CNN, the young man first describes the fate reserved for the reluctant: "They gathered those who did not want to fight and killed them in front of the newcomers. They brought two prisoners who refused to go and fight and they slaughtered in front of everyone and buried them directly in the trenches dug by the trainees". The former commander says he made the decision to desert only six days after his deployment in Ukraine, having seen his troops transformed into "cannon fodder".
"There were no real tactics"
Extreme violence to which must be added a glaring lack of preparation, according to Andrei Medvedev. "There were no real tactics. We just received orders on the position of the adversary… There were no specific orders on how we should behave. Who would open fire, what kind of work we would have, how would it be, it was all our problem".
The young man experiences Wagner's barbarity one last time by trying to flee the theaters of operation. "I escaped arrest at least ten times," claims the young man, who also says he repeatedly dodged the bullets of the Russian forces who had launched themselves after him. Finally, Andreï Medvedev manages to cross the Norwegian border via the north of Russia at the cost of an incredible journey which led him, according to his words, to cross a frozen river, adorned with a white camouflage uniform.
"Sooner or later, Russia's propaganda will stop working"
The ex-soldier then found refuge in Oslo where he therefore decided to deliver his four truths. An approach which should, according to him, help to bring to justice Vladimir Putin as well as Evgueni Prigojine, the Russian oligarch, founder of the Wagner group. "Sooner or later the propaganda in Russia will stop working, the people will rise up," he predicted.
For its part, the Wagner group tried to undermine the credibility of the former commander in an interview with the Norwegian newspaper Aftenposten. "He should have been prosecuted for attempting to mistreat prisoners. Detailed documents are available from Wagner's security service and they were to be turned over to the Russian authorities. Until now, he was on the wanted list. Do watch out, it's very dangerous." Since the end of January, Wagner has been labeled an "international criminal organization" by the United States.
Source: Europe1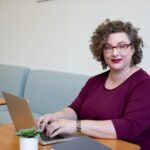 I have been working as a journalist for over 10 years. In that time, I have covered the news from all corners of the world, and written about everything from politics to business.I'm now a full-time author, and my work can be found at Global happenings. My aim is to bring you up-to-date news and views on global affairs, in a format that is easy to read and understand.