Education Minister Gillian Keegan said she was 'disappointed' and 'very concerned' about the strike and said granting the demanded pay increases would be 'incoherent'
Oli SCARFF / AFP
Teachers hold signs as they take part in a protest organized by the NEU and other affiliated unions in St Peter's Square, Manchester, on February 1, 2023, as part of a national strike day.

In the midst of the economic crisis, the UK this Wednesday, the 1st, faced the biggest strike in eleven years. The country dawned with several paralyzed sectors. Schools were closed, trains weren't running, and ministries were short on staff taking time off work. The population demands better wages against inflation of 10.5%. Education Minister Gillian Keegan said she was "disappointed" and "very concerned" about the strike. She considers that granting the demanded salary increases would be "incoherent" when the state coffers are under severe pressure and indebtedness. The last massive public servants' strike in the UK, in November 2011. Almost 20,000 schools in England and Wales will be affected by the first of seven days of strikes called for February and March by teachers from kindergarten to secondary school, thus adding to the protests that began months ago in many other sectors. The teachers' strike coincides with one of many approved by engineers at a dozen railway companies and employees at 150 universities. It also coincides with the action of around 100,000 employees from ministries, ports, airports and even qualification exam centers. In total, up to 500 thousand people are on strike.
Although each sector has its demands, all are united to demand wage increases in the face of inflation that has been above 10% for months (10.5% in December) and leaves many families with no other option than food banks. This deep crisis led nurses to carry out their first national strike in December in the union's more than 100-year history. After an unsuccessful negotiation with the conservative government of Rishi Sunak, they called two more strike days in January and another two on 7 and 6 February. This last day will coincide with an action in England and not Wales by ambulance crews in what could be the biggest strike in Britain's public health system, plagued by years of austerity, since its inception in 1948. support teachers and 36% support railroad workers, according to a Public First poll published by Politico. The Executive defends the need to impose minimum services in key sectors and has presented a bill whose approval is progressing without difficulties in Parliament.
*With information from AFP
Source: Jovempan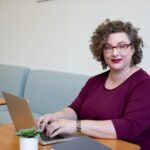 I have been working as a journalist for over 10 years. In that time, I have covered the news from all corners of the world, and written about everything from politics to business.I'm now a full-time author, and my work can be found at Global happenings. My aim is to bring you up-to-date news and views on global affairs, in a format that is easy to read and understand.