THE ESSENTIAL
Rescuers were active at dawn on Thursday to try to find survivors in the rubble of an apartment building in Kramatorsk, eastern Ukraine, destroyed by a Russian strike that left at least two dead. , when kyiv says it expects a major offensive from Moscow for the first anniversary of the invasion.
The strike took place at around 9:45 p.m. (7:45 p.m. GMT) on Wednesday against eight buildings in central Kramatorsk, one of which completely collapsed, Donetsk police said on their Facebook account. About 100 police were deployed to search the rubble.
Donetsk region governor Pavlo Kyrylenko said the attack left two people dead and 21 injured, eight of whom were hospitalized and two are in critical condition. Mr. Kyrylenko has revised downwards an initial toll which reported three deaths. Two people were still stuck Thursday at dawn in the ruins of the building, he said.
Information to remember:
A Russian strike that fell on a building in Kramatorsk left at least two dead
Poland says it is ready to send combat planes, in the event of consensus within NATO
General Atomic Aeronautical Systems offers to sell two drones to Ukraine for a symbolic dollar
Anti-corruption searches carried out in Ukraine
Poland willing to send fighter jets to Ukraine with NATO
Poland would be willing to send F-16 fighter jets to Ukraine if there is a consensus within NATO, Polish Prime Minister Mateusz Morawiecki said on Wednesday. "If there was a decision by all (member states) of NATO, I would be in favor of sending these fighter planes," Morawiecki said in an interview with the German daily Bild. "My assessment depends on what the member countries of NATO decide together," he added, stressing the need for "strategic reflection from the whole of NATO" for such a decision.
US defense company offers Ukraine two advanced drones for a token dollar
A US defense company said on Wednesday it wanted to supply two sophisticated combat drones to Ukraine for just a token dollar and called on the US government to approve the deal.
General Atomic Aeronautical Systems, a subsidiary of General Atomics, said it had been urging Washington for months to deliver to Ukraine its powerful Gray Eagle and Reaper drones (also called "killer drones"), used by the American armed forces during surveillance and targeted attack operations in Afghanistan, Syria, Iraq and other conflict areas. These drones, which can travel long distances at medium altitude, are among the technologies that would strengthen Ukraine's defense capabilities in the war between it and Russia, according to the manufacturer.
Ukraine tackles the 'enemy within' of corruption amidst war
Ukraine on Wednesday launched a wave of searches targeting administrations, officials and personalities, the authorities ensuring that the fight against corruption is a priority in the context of the war effort and Western aid. "Justice will be done," President Volodymyr Zelensky said in his daily internet message, reporting "dozens of searches and other actions in different regions and against different people in criminal proceedings."
The boss of the Ukrainian Security Service (SBU), Vassyl Maliouk, clarified that it was a campaign to "deal a blow to the enemy within". "This is only the first step," he said, "and we're not going to stop there," vowing to "handcuff" those who have "the audacity to harm Ukraine".
Ukrainian authorities said they raided the home of billionaire Igor Kolomoiski, former interior minister Arsen Avakov and the Ukrainian tax authorities, while the customs department was sacked. Senior officials from the Ministry of Defense also received visits from investigators. The raids come a week after a series of senior officials were sacked in the wake of a corruption case over army supplies, the first major scandal since the Russian invasion nearly a year ago. .
Source: Europe1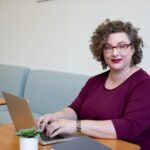 I have been working as a journalist for over 10 years. In that time, I have covered the news from all corners of the world, and written about everything from politics to business.I'm now a full-time author, and my work can be found at Global happenings. My aim is to bring you up-to-date news and views on global affairs, in a format that is easy to read and understand.