Female reality in the country is increasingly similar to that of the first regime of the radical group, between 1996 and 2001
EFE/EPA/NEIL HALL – 08/21/2021
Afghan woman crying

The State Department of U.S announced on Wednesday, January 1st, that it will impose visa restrictions on Taliban due to the repression against women in the Afghanistan, after decrees barring Afghan women from attending university or working for NGOs. "Through these decisions, the Taliban have once again demonstrated their disregard for the well-being of the Afghan people." Antony Blinken, in a statement. Visa restrictions will apply to current and former officials, members of non-state security groups and other individuals responsible for recent crackdowns. In addition, family members of sanctioned individuals are also subject to the restrictions. In the statement, Blinken recalls that Taliban actions have forced more than a million Afghan women and girls out of classrooms, "and countless women out of their jobs."
Since the fundamentalists came to power a year and a half ago, women have seen their rights restricted in Afghanistan with gender segregation in public places, the imposition of the veil and the obligation to be accompanied by a male relative on long trips. The current reality for Afghan women increasingly resembles the first Taliban regime, between 1996 and 2001, when a rigid interpretation of Islam and its strict social code known as Pashtunwali banned women from attending school and confined them to the home.
*With information from EFE
Source: Jovempan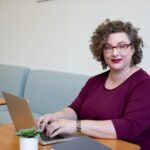 I have been working as a journalist for over 10 years. In that time, I have covered the news from all corners of the world, and written about everything from politics to business.I'm now a full-time author, and my work can be found at Global happenings. My aim is to bring you up-to-date news and views on global affairs, in a format that is easy to read and understand.