Caroline Baudry
09:24, February 02, 2023
After new Russian strikes on Ukraine, notably in Kramatorsk, Volodymyr Zelensky and his relatives are convinced: Moscow is preparing a major offensive. In an interview, Oleksiy Danilov, the secretary of the Ukrainian defense council confided his concern and increased the pressure on the country's allies.
The intelligence services have repeatedly warned of the possibility of a new Russian offensive at the end of the first quarter of 2023. Information validated by the arrival on the Russian ground of tens of thousands of soldiers mobilized last year and by increased cooperation with Aleksander Lukashenko's Belarus. But for the first time, a senior Ukrainian leader gave more details on this potential offensive.
"We do not exclude any scenario"
"Russia is preparing for maximum escalation," said Oleksiy Danilov, the secretary of Ukraine's defense and national security council. He gave an interview to the British media sky news. "If Russia gathers all possible means at the moment. Their soldiers are doing exercises and training. As for the offensive on several fronts that we expect, I can say that for the moment we do not exclude any scenario in the two to three weeks ahead," he warned.
"We have been through a long difficult period, but I am aware that the main thing is to come. It will be this year, in two to three months." These words do not happen by chance. They make it possible to increase the pressure on the allies of Ukraine.
An exceptional European Union summit will be held in the warring state on Friday, as kyiv continues to plead with the West for planes and artillery systems with a range of more than 100 kilometers to carry out counter-offensives .
Source: Europe1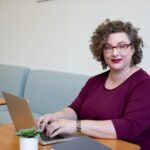 I have been working as a journalist for over 10 years. In that time, I have covered the news from all corners of the world, and written about everything from politics to business.I'm now a full-time author, and my work can be found at Global happenings. My aim is to bring you up-to-date news and views on global affairs, in a format that is easy to read and understand.