The country has the most detainees in the world – 2% of the population is in prison – and faces an intense war against gangs
HANDOUT / EL SALVADOR'S PRESIDENCY PRESS OFFICE / AFP
Aerial view of the newly opened prison, in an isolated rural area in a valley near Tecoluca, 74 km southeast of San Salvador

El Salvador, the country with the most prisoners in the world, inaugurated on Tuesday, 1, a penitentiary, called the 'largest prison in America', which has a capacity for 40,000 people. Dubbed the 'Terrorism Confinement Center' by the authorities, it was built in an isolated rural area in a valley near Tecoluca, more than 70 km from the capital. President Nayib Bukele visited the property, which has 166 hectares, with a dozen pavilions occupying 23 hectares, however, he did not detail when the first of the nearly 63,000 alleged detained gang members will be transferred to the unit. For 10 months, El Salvador's leader has been at war with gangs and has launched a campaign to repress gang violence. The country, which has 6.5 million inhabitants, has 2% of the population in prison and sees that number increase daily because of the promise made by the president. The new prison was built to relieve the prison system, which is now facing overcapacity, and, according to Bukele, allow gang members access to merchandise such as video games, drugs and cell phones, which will not happen in 'America's largest prison'. .
The prison has a perimeter wall of more than two kilometers, which will be guarded day and night by 600 soldiers and 250 police. Inside, security will be provided by guards from the General Directorate of Prisons. CECOT has 236 prisons and a factory where inmates go to work in textile workshops, furniture construction, painting and much more. Despite its approach to gangs, the Bukele government has been accused of brokering a pact with the two main gangs, offering members better prison conditions, money and other benefits in exchange for lowering homicide rates and supporting the party Bukele in the legislative elections. Until the inauguration of this new prison, the largest prison in the country was La Esperanza, which houses 33,000 people, despite having a capacity of 10,000. The country's mass arrests have been criticized by human rights organizations but are protected by an emergency regime that allows arrests without warrants.
Source: Jovempan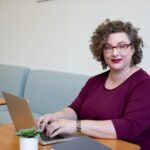 I have been working as a journalist for over 10 years. In that time, I have covered the news from all corners of the world, and written about everything from politics to business.I'm now a full-time author, and my work can be found at Global happenings. My aim is to bring you up-to-date news and views on global affairs, in a format that is easy to read and understand.