European leaders Ursula von der Leyen and Charles Michel said they were working on new sanctions against Russia for February 24
HANDOUT / UKRAINIAN PRESIDENTIAL PRESS-SERVICE / AFP
European Council President Charles Michel (R), Ukrainian President Volodymyr Zelensky (C), European Commission President Ursula von der Leyen (L) posing during an EU-Ukraine Summit in Kyiv

The main leaders of European Unionthe President of the European Commission, Ursula von der Leyenthe President of the European Council, Charles Michelmet with Volodymyr Zelensky in Kiev this Friday, the 3rd, and stated that they intend to rebuild Ukraine with frozen Russian assets. "The EU will intensify its efforts to use Russia's frozen assets to support Ukraine's construction and repair purposes in line with European and international law," EU leaders said in a statement at a summit in Kiev. with the Ukrainian president. They also again expressed support for the accession process of the Ukraine. "We will support them every step of the way on their journey to the EU," Michel wrote on Twitter. In response to the position of EU leaders, Zelenksy said that his country will not lose "not a single day" in moving towards membership. "Our objective is absolutely clear: to start negotiations on Ukraine's accession," he said on Telegram, as he published a video of the arrival of European leaders at the summit. "We are not going to lose a single day of our work to bring Ukraine closer to the EU", he stressed.
The meeting between Zelensky, von der Leyen and Michel comes at a time when Russia is stepping up its offensive in the east of the former Soviet republic. After a series of humiliating setbacks in recent months, the Kremlin has mobilized hundreds of thousands of reservists and stepped up ground attacks, particularly in the east of the country. Russian forces have recorded some victories on the battlefield around Bakhmut, a location they have been trying to conquer for more than six months. As the first anniversary of the conflict approaches, Ukraine fears that Moscow is preparing another major attack. "Russia is concentrating its strength, we all know that. He wants to take revenge on Ukraine and also on Europe," Zelensky said. Von der Leyen said the EU was working on new sanctions against Russia for February 24, the one-year anniversary of the invasion. She did not reveal details of plans for the 10th sanctions package, but said Moscow must "pay for the destruction it has wrought". She said the sanctions adopted so far had set Russia's economy back for "a generation". And he pointed out that the cap on the price of Russian oil exports at US$60 a barrel costs Moscow €160 million (US$174 million) a day.
*With information from AFP
Source: Jovempan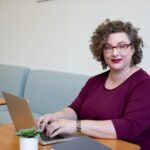 I have been working as a journalist for over 10 years. In that time, I have covered the news from all corners of the world, and written about everything from politics to business.I'm now a full-time author, and my work can be found at Global happenings. My aim is to bring you up-to-date news and views on global affairs, in a format that is easy to read and understand.