in kyiv, Charles Michel shows his support for Ukraine's membership (but without a timetable)
"Ukraine is the EU, the EU is Ukraine"said this Friday, February 3 in kyiv the President of the European Council, Charles Michel, at the end of a summit devoted to the process of kyiv's accession to the European Union.
"The future of Ukraine is with the EU"he hammered at a press conference alongside Ukrainian President Volodymyr Zelensky and European Commission President Ursula von der Leyen.
This summit, which is being held almost a year after the start of Moscow's invasion of Ukraine, was intended to show the European Union's support for Ukraine's accession process, at the time where the Russian assaults are intensifying in the east of the country.
No timetable for EU accession
"We will support you […] at every stage of your journey to the EU »promised on Twitter Charles Michel arriving in the Ukrainian capital, where anti-aircraft sirens sounded in the morning, recalling the permanent risk of a new volley of Russian missiles.
Ukraine has been an official candidate for membership since June 2022, an arduous process requiring many reforms that could take years, but which Kyiv hopes to speed up.
The European Union welcomed the "considerable effort" of Ukraine as part of its application for EU membership, without however announcing a timetable. "The EU has recognized the considerable efforts that Ukraine has made in recent months to achieve the objectives underlying its status as a candidate for membership"Charles Michel and Ursula von der Leyen said in a press release.
"The EU will intensify (…) its efforts to use frozen assets of Russia to support the reconstruction of Ukraine and for reparations purposes, in accordance with European and international law"EU leaders also said.

Source : Nouvelobs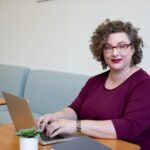 I have been working as a journalist for over 10 years. In that time, I have covered the news from all corners of the world, and written about everything from politics to business.I'm now a full-time author, and my work can be found at Global happenings. My aim is to bring you up-to-date news and views on global affairs, in a format that is easy to read and understand.