China regretted the 'accidental' entry of the unmanned object into the US sky, but claimed that the product has scientific purposes and that it changed its original route because of the wind; Washington did not believe
KAMIL KRZACZYNSKI / AFP / DC POOL
Chinese balloon flew over US airspace

A China claimed responsibility for the 'spy balloon' flying over US airspace. U.S days ago and lamented the 'accidental' entry of the unmanned object. "This is a civil aircraft used for scientific purposes, mainly meteorological" and "originating from China," a spokesman for the Chinese Ministry of Foreign Affairs said in a statement. "The Chinese side regrets the accidental entry of the aircraft into US airspace, due to force majeure," he added and reported that the wind "deviated its trajectory," he said. The Pentagon, in turn, did not believe the Chinese version and pointed out that the balloon has autonomy to maneuver, deviated from its original course deliberately and serves for surveillance purposes and not for meteorological and scientific research. The United States Department of Defense also reported that even though there was no evidence that there was radioactive or nuclear material in the balloon, they chose not to shoot it down, to protect the population, and they considered the object's capacity to be "limited" to collect information.
Because of the balloon, the United States Secretary of State, Antony Blinken, postponed a visit to Beijing. "There is a Chinese surveillance balloon currently flying over the United States at high altitude, this is a clear and unacceptable violation of American sovereignty," said a State Department official who requested anonymity. As a result, Blinken's visit to Beijing, scheduled for Sunday and Monday, "has been postponed" and will be rescheduled when "conditions are right," he added. The visit to China would be the first by a US secretary of state since October 2018, as the two countries try to prevent tensions between them from escalating into open conflict. The balloon, which has been in US airspace for days, is currently flying at an "altitude well above that of commercial air traffic" and "does not pose a military or physical threat to people on the ground," said the spokesperson. Pentagon Pat Ryder in a statement. According to the American press, the balloon flew over the Aleutian Islands, in the north of the Pacific Ocean, and over Canada, before entering the airspace of the United States. Specifically, the airship flew over the state of Montana, which is home to nuclear missile installations, where combat planes were deployed that approached it, said a Pentagon official who requested anonymity.
This is not the first time that the US Army has recorded an intrusion of this type, but on this occasion the object remained longer in US airspace. The incident triggered strong reactions among American politicians and increased tension between the two countries, which is already rocking, mainly because of Taiwn, which the Chinese government considers part of its territory and whose control it intends to regain one day, including with the use of force if necessary. "This violation of American sovereignty, just days before Secretary of State Blinken's visit to China, shows that recent signs of openness" by Chinese officials "do not reflect a real change in policy," commented the Republican and Democratic leaders of a parliamentary committee on China, Mike Gallagher and Raja Krishnamoorthi. "Knock down this balloon!", urged former Republican President Donald Trump on his social network, Truth Social.
Source: Jovempan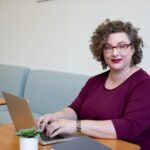 I have been working as a journalist for over 10 years. In that time, I have covered the news from all corners of the world, and written about everything from politics to business.I'm now a full-time author, and my work can be found at Global happenings. My aim is to bring you up-to-date news and views on global affairs, in a format that is easy to read and understand.