Ukraine has been promised longer-range Western weapons, military aid its President Volodymyr Zelensky is counting on to end the "Russia's Brutal Aggression".
"The longer the range of our weapons and the more mobile our troops, the sooner Russia's brutal aggression will end"reacted Friday evening, February 3, Volodymyr Zelensky after the United States pledged to deliver longer-range rockets.
Former Russian President Dmitry Medvedev again condemned Western aid to Ukraine, threatening to continue attacks in the event of new arms deliveries, in an interview with Reuters published on Saturday. "The whole of Ukraine that remains under the yoke of kyiv will burn"he said.
"Not for several months"
The new US military aid, amounting to 2.2 billion dollars, includes in this regard rockets which could almost double the range of the Ukrainian strike force, according to the Pentagon.
These are in particular GLSDB (Ground Launched Small Diameter Bomb) bombs, small-diameter devices fired from the ground that can reach a target 150 km away and therefore threaten Russian positions behind the front lines.
"The handover of the GLSDBs will not take place for several months", however, said a Pentagon spokesman, Lt. Col. Garron Garn. citing production and delivery schedules. He was also unable to specify the number for "security reasons".
French and Italian medium-range surface-to-air defense system
"If the delivery of weapons accelerates, especially long-range weapons, not only will we not withdraw from Bakhmout, (but) we will start to end the occupation of Donbass"an eastern region partly in Russian hands, said the Ukrainian president.
The army will defend "as long as she can" this key city in the east which Russian soldiers have been trying to seize for months, "no one will give up" that "fortress"and martyrs Volodymyr Zelensky.
Almost a year into Russia's invasion of Ukraine, Bakhmut has become the epicenter of the fighting and Moscow's forces have in recent weeks secured small territorial gains in the region at the cost of heavy losses. .
At the same time, Paris announced that France and Italy were going to supply a MAMBA medium-range surface-to-air defense system in the spring to help Ukraine "defending against attacks by drones, missiles and Russian planes".
In addition, the US Justice Minister announced on Friday the first transfer of confiscated Russian funds from an oligarch in the amount of $5.4 million, with the aim of helping Ukraine, according to CNN.
Russian bombings
AFP journalists noted on Friday the violence of the clashes which reduced certain neighborhoods on the outskirts of Bakhmout to ruins. According to the authorities, this town now has around 6,500 inhabitants compared to around 70,000 before the war.
An American humanitarian doctor was killed in Bakhmout in an attack on his vehicle carrying volunteer rescuers, according to the NGO Global Outreach Doctors, with whom he worked.
The victim, Pete Reed, 33, was a former member of the US Army Marines, where he served as a rifleman, who also worked as a first aider, according to the founder of the NGO, Andrew Lustig. Several other people were reportedly injured in the attack.
Shelling also continued in Kherson, a major southern city taken and then abandoned by the Russians, where one person was killed and another injured on Friday, authorities said.

Source : Nouvelobs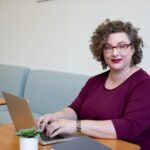 I have been working as a journalist for over 10 years. In that time, I have covered the news from all corners of the world, and written about everything from politics to business.I'm now a full-time author, and my work can be found at Global happenings. My aim is to bring you up-to-date news and views on global affairs, in a format that is easy to read and understand.