New twist in a case that throws a chill between Washington and Beijing. This Saturday, February 4, a balloon "spy" Chinese was spotted by the Pentagon over Latin America.
The United States and Canada had already been tracking at least one Chinese spy balloon flying at high altitude for several days over North America and sensitive military sites. The Pentagon announced Thursday the presence of the balloon in the airspace of the United States, and the Canadian government said Friday to investigate "a second potential incident".
• What did the spy balloons fly over?
The first craft, heading east, was on Friday afternoon "above the middle of the United States" some 18,000 meters above sea level, he added. Pentagon spokesman Pat Ryder reiterated that the ball, "maneuverable"was flying above commercial air traffic and did not present "no military or physical threat to people on the ground". The spokesperson, however, refused to explicitly detail whether the movements of the machine were remote-controlled.
According to American media, the balloon flew over the Aleutian Islands in the northern Pacific Ocean, then passed through Canadian airspace, before entering the United States about two days ago.
He notably flew over the state of Montana (west), which is home to nuclear missile silos, where fighter jets approached him, a senior Pentagon official said Thursday on condition of anonymity. The Pentagon assured Thursday that it had no doubts about its Chinese origin and its use for espionage purposes.
It was decided not to shoot it down, because of the risks posed by possible debris for people on the ground, he added, while judging "limited" its ability to collect information.
• Could the ball have arrived in the United States by accident?
For William Kim, a specialist in surveillance balloons at the Marathon Initiative think tank in Washington, interviewed by AFP, it is a "real possibility". The Chinese balloon could indeed have been sent at the start to collect data outside the American borders or much higher, before malfunctioning.
"These balloons don't always work perfectly"he says, pointing out that the Chinese device flew at about 46,000 feet above the ground, compared to 65,000 to 100,000 usually for this type of tool. "It's definitely a little low (…) If the objective was to make it harder to detect, harder to shoot down, it would have made sense to send it to higher altitude".
• What is Beijing's response?
Beijing said on Saturday that the controversial overflight of a Chinese observation balloon in the United States was used as a pretext for "defame" China. "Some US politicians and media are using the incident as a pretext to attack and defame China"lambasted the Chinese Ministry of Foreign Affairs in a statement on Saturday.
"China always strictly abides by international law (…) and has never violated the territory and airspace of a sovereign country"adds the ministry in reference to the overflight in the United States of a Chinese observation balloon.
Beijing, which initially called for not "pin up" this case, admitted on Friday that it was indeed a device from China. But "it is a civil aircraft, used for research purposes, mainly meteorological", assured a spokesperson for the Chinese Ministry of Foreign Affairs in a press release. Affected by the winds, this balloon "deviated from its trajectory"he added, expressing the « regrets » of his country for this violation "involuntary" of American airspace.
• What are the consequences ?
Antony Blinken has announced that he is postponing his visit to China. Despite everything, he tried to calm things down by assuring that his visit would be rescheduled when "conditions will permit"emphasizing the need to keep "open lines of communication" with Beijing. "Imagine for a moment what the reaction in China would have been" if they were concerned, he noted.
Antony Blinken's visit to China would have been the first by a US Secretary of State since October 2018. Among the many contentious issues is Taiwan, which China claims as an integral part of its territory, and the activities of the China in Southeast Asia.
"In reality, neither China nor the United States had (officially) announced a visit"the Chinese Foreign Ministry commented on Saturday. "The release of information (related to this visit) is the sole decision of the United States"he added.

Source : Nouvelobs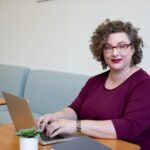 I have been working as a journalist for over 10 years. In that time, I have covered the news from all corners of the world, and written about everything from politics to business.I'm now a full-time author, and my work can be found at Global happenings. My aim is to bring you up-to-date news and views on global affairs, in a format that is easy to read and understand.