Closure stopped civilian flights around these terminals and the FAA authorized the military to act if the order is violated.
ANDREW CABALLERO-REYNOLDS / AFP
US President Joe Biden arrives to board Air Force One at Air National Guard Base Hancock Field in Syracuse, New York, on February 4, 2023

The aviation agency of U.S closed three airports this Saturday afternoon, the 4th, because of the Chinese balloon that has been flying over US airspace for days. Officials called the decision "a national security effort." The closure halted civil flights around these terminals. The airports affected by the measure are on the east coast, close to the state of South Carolina. In a statement, the FAA authorized the military to act if the aircraft violated the restrictions or did not comply with the order to move away. The Chinese balloon, seen by the US as a spy, but according to the Chinait is a scientific research and that it has meteorological purposes, increasing the tension between the countries that is even more delighted because of the situation of Tawian, an island that the Chinese classify as part of their territory they are willing to take even if it is necessary to use force. Earlier, President Joe Biden said that his country would take charge of the case involving the unmanned object. This was the first time he had spoken out on the subject. Uncertainty about the balloon has caused the US Secretary of State to postpone his visit to Beijing.
Source: Jovempan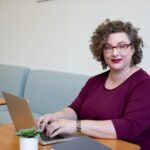 I have been working as a journalist for over 10 years. In that time, I have covered the news from all corners of the world, and written about everything from politics to business.I'm now a full-time author, and my work can be found at Global happenings. My aim is to bring you up-to-date news and views on global affairs, in a format that is easy to read and understand.