Former President of Pakistan Pervez Musharraf has died
Former President Pervez Musharraf, the last military leader of Pakistan whom he had made an ally of the United States in the fight against Al-Qaeda, died in Dubai at the age of 79 following a long illness this Sunday February 5, announced the army.
Came to power in a coup d'etat in 1999 and remained at the head of Pakistan until 2008, this four-star general proclaimed himself president in June 2001 and therefore occupied this position at the time of the attacks of 11 -September against the United States.
Initially perceived as a moderate, he had set himself up as Washington's main regional ally in the fight against Al-Qaeda. He had escaped at least three assassination attempts by this organization.
Pakistani President Arif Alvi prayed "for the eternal rest of the soul of the deceased and that the bereaved family may be given the courage to bear this loss", his office said in a statement. Senior military officials "express their sincere condolences on the death of General Pervez Musharraf"said the press service of the army. "May Allah bless the soul of the deceased and give strength to the bereaved family".
Self-proclaimed president
During its nine years in power, Pakistan has seen its economic growth take off, its middle class grow, the media liberalize and the army play the appeasement card against rival India.
"Under Musharraf, Pakistan's decision to join the 'war on terror' has proven to be a boon"notes analyst Hasan Askari, referring to the influx of international aid from which the country has benefited as a result. "He will remain as someone who presided over Pakistan at a very critical moment"adds Hasan Askari, interviewed by AFP.
Pervez Musharraf, a former elite commando born in Delhi on August 11, 1943, four years before the partition of Pakistan, was chief of the army staff when he overthrew the civilian government of Nawaz Sharif in October 1999, without outpouring of blood. He declared himself president in June 2001, before winning a controversial referendum in April 2002.
Forced to resign
In 2007, Pervez Musharraf had however reached heights of unpopularity after having tried to dismiss the president of the Supreme Court. In the aftermath of the assassination of opposition leader Benazir Bhutto in December 2007, the crushing losses suffered by his allies in the 2008 elections left him isolated. Under pressure from justice and the victorious coalition at the polls, which had shown itself ready to launch impeachment proceedings against him, he was forced to resign in August 2008.
In 2013, he had interrupted a luxurious voluntary exile to try to return to power but his candidacy had been invalidated and the ballot had been won by Nawaz Sharif, the man he had overthrown in 1999.
He had joined Dubai in 2016 for medical treatment related to amyloidosis, a rare pathology affecting vital organs. In 2019, a special court sentenced Pervez Musharraf to death in absentia for " high treason "for having instituted a state of emergency in 2007. But his conviction was quashed soon after.

Source : Nouvelobs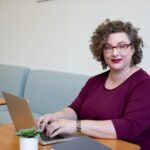 I have been working as a journalist for over 10 years. In that time, I have covered the news from all corners of the world, and written about everything from politics to business.I'm now a full-time author, and my work can be found at Global happenings. My aim is to bring you up-to-date news and views on global affairs, in a format that is easy to read and understand.