Death toll from wildfires in Chile rises to 22; wounded reach 554
According to a report by the Ministry of the Interior, the destroyed area exceeds 45,000 hectares, with 251 active fires; Boric interrupted his vacation and asked for international help
JAVIER TORRES / AFP
Fires hit country amid intense heat wave

the government of Chile released a new balance, informing that the number of deaths in the fires forestry rose to 22 this Saturday, 4. In addition, another 16 people are injured in critical condition. "Right now we have a very difficult, very painful balance of 22 people who died," he said. Carolina Tohá, Minister of the Interior, who also warned of rapid changes in numbers and classified the country's situation as "very complex". The government decreed a Constitutional State of Exception of Catastrophe in the affected regions. According to the latest report of the National Disaster Prevention and Response Service (Senapred) of the Ministry of the Interior, the destroyed area exceeds 45 thousand hectares, with 251 active fires and only 80 being fought. The number of refugees is close to 1,500, being scattered in 30 shelters, while the total number of wounded reaches 554.
Tohá also explained that the total area burned is equivalent to the expectation of an entire year in the country. The fires come at the same time as a long drought lasting 13 years and amid a heat wave in the south, with temperatures approaching 40°C in some areas. The forecast from the Meteorological Directorate of Chile said the heat wave should last until Wednesday, affecting seven of the country's 16 regions. Because of the fires, the president of Chile, Gabriel Boric, suspended vacations and asked for international help from other countries, such as Argentina, Brazil, Spain and Mexico. In addition, Boric confirmed that he spoke with Alberto Fernández, president of Argentina, who assured him that brigade members and machinery would be sent to fight the flames.
*With information from EFE
Source: Jovempan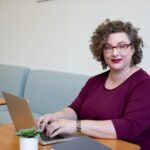 I have been working as a journalist for over 10 years. In that time, I have covered the news from all corners of the world, and written about everything from politics to business.I'm now a full-time author, and my work can be found at Global happenings. My aim is to bring you up-to-date news and views on global affairs, in a format that is easy to read and understand.