Decision is Brazilian diplomatic tradition and one of the few points that makes Lula and Jair Bolsonaro meet; by remaining neutral, the country is able to dialogue with all parties and establish the necessary bridges for conflict negotiations
Sergio Lima / AFP
Brazilian President Luiz Inácio Lula da Silva (R) shakes hands with German Chancellor Olaf Scholz (L) during a meeting at the Planalto Palace in Brasilia on January 30, 2023

Since the beginning of the conflict between Russia It is Ukraine, which completes one year on February 24, Brazil assumes a neutral stance. The country condemned the invasion in some assemblies of the United Nations (UN), however, it did not take a position for either side. The President of Brazil, Luiz Inacio Lula da Silva (PT), even declared that Volodymyr ZelenskyUkraine's leader, was just as guilty as Vladimir Putin, Russian President, for what is happening in Eastern Europe. "This guy is as responsible as Putin, because in a war he doesn't have just one culprit," he said in an interview with the magazine. 'Team' last year, and even pointed out other culprits, such as the United States, the European Union and the North Atlantic Treaty Organization (NATO) itself. This week, during a meeting with the German chancellor, Olaf Scholz, Lula reinforced his position and said that he will not send ammunition to the Ukrainians. "Brazil has no interest in passing on ammunition. We are a country of peace, therefore, we do not want to have any participation, even if indirect", he said, adding the "need to find peace". Scholz respected the PT's decision, but also declared that the conflict between Russia and Ukraine no longer concerns only Europe, it is already a global issue. The positioning was the same in conversation with Emmanuel Macronpresident of France. In a telephone call with the Frenchman, Lula said that Brazil will not take part in the war operations against Russia, but stressed that it is willing to actively engage in the search for peace.
Although Brazil's position is nothing new, as the country has always remained neutral in conflicts, there are opinions that differ from the Brazilian tradition, such as, for example, that of the president of the New Party, Eduardo Ribeiro. On his Twitter account, he wrote: "Germany asked Brazil for tank ammunition to send to Ukraine. Lula cowardly denied it. She doesn't want to displease the Russians. Our stance on this war has been wrong from the start, and the history books will reserve us a meager shameful footnote." The position of neutrality has also caused the country to be called a "diplomatic dwarf" by Israel, in 2014, after the Brazilian government summoned the ambassador to Tel Aviv for consultations. Lula's decision opens up room for questions such as: about to complete a year of war, should Brazil continue to remain neutral? The experts consulted by the Portal Jovem Pan they say yes. "If we look at Brazilian diplomatic traditions, we can say that it is correct. Brazil allowed itself to condemn the invasion of Ukraine in some UN votes, but it does not allow itself to go beyond that. In other words, he understands that the best path to peace is not to give arms to Ukraine as the West has been doing", explains Paulo Velasco, doctor in political science from IESP-UERJ, adding that the country has a tradition of balance. "Brazil avoids hastily or hastily embracing sides that are in a war in which we do not participate, as it understands that the best friend for peace is to leave open a window of opportunity for the negotiating table". The expert also says that an agreement is not possible when you assume a posture of condemning one side and imposing a series of sanctions.
Héctor Luiz Saint Pierre, full professor of international security and conflict resolution and director of the public policy institute for international relations at the São Paulo State University (UNESP), says that this Brazilian position makes the country capable of preserving itself as a unit policy that allows dialogue with all parties and establish the necessary bridges for negotiations. "In the conflict between Russia and Ukraine, which is involving much of the world and promises to be a prolonged war, what suits Brazil and others who are neutral is to preserve their interests within the confrontation, without the need to take sides at this time", it says. Saint Pierre adds that neutral countries are important in the midst of a conflict because they are used "to outsource negotiations", and for that reason, there is no risk of them suffering retaliation. A proof of this was Germany announcing a package of 203 million euros, which represents R$ 1.1 billion, for the Amazon Fund. "They need Brazil and other countries that remain neutral," says Saint Pierre.
Political scientist Paulo Velasco also argues that there will be no retaliation. "These countries are not surprised by the Brazilian position. They would like Brazil to be more emphatically supporting sanctions against Russia and aligned with their positions, but neutrality is a tradition in the country and does not disappoint expectations, "he says. "Other countries know that Brazil is a country that seeks more balance and even neutrality for conflicts that do not concern us directly due to the tradition of defending peace and paths that are healthier". This is a tradition so present that it ends up being one of the few meeting points between Lula and Jair Bolsonaro. "In the Bolsonaro government it was like this, with Lula it will continue in the same way. This shows that tradition needs to be respected", says Velasco, pointing out that this posture adopted by the Brazilian government "reinforces our international legitimacy".
"The world today is more plural and multipolar, I don't have to blindly submit to the will of the West, so maintaining my interest is a pragmatic way of acting", explains the political scientist. "In a world where I also have relations with China, India, with the BRICS countries, it is a way of demonstrating autonomy". By acting in this way, Brazil does not break relations with other countries, not least because it depends on what they supply, such as, for example, "India is a technological power with fantastic and nuclear vegetative growth, and Russia and China also have their armament forces, the Russians being the most important", says professor Héctor Luiz Saint Pierre. Political scientist Paulo Velasco adds that "among the principles of Brazil's international relations is liberalism, that is, relating to everyone, even those who are very different", which is why the country has an embassy in North and South Korea, and dialogue with Israel and Russia while talking to Palestine and Ukraine.
Source: Jovempan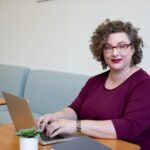 I have been working as a journalist for over 10 years. In that time, I have covered the news from all corners of the world, and written about everything from politics to business.I'm now a full-time author, and my work can be found at Global happenings. My aim is to bring you up-to-date news and views on global affairs, in a format that is easy to read and understand.