"fierce fighting" in Bakhmout, five injured in Kharkiv
Of the "hard fights" took place this Sunday, February 5 in Bakhmout, a hot spot on the front in eastern Ukraine, according to the leader of the Wagner group, while five people were injured in Russian strikes on Kharkiv, the country's second city.
"Fierce fighting is taking place in the northern quarters (of Bakhmout) for every street, every house, every stairwell"said the boss of the Russian paramilitary group, Evguéni Prigojine, whose men are on the front line on the spot. "The Ukrainian armed forces are not retreating. They fight to the last man.he said, quoted by his press service on Telegram.
The Ukrainian general staff confirmed without detailing the fighting and bombardments which are continuing in several points in the east of the country where Russian troops have made small territorial gains in recent weeks.
A "complicated" situation
In Kharkiv, in the northeast, authorities reported two Russian strikes that injured at least five people and damaged residential buildings. "The number of injured has risen to four people. A security guard at a higher education institution was also injured in a second missile strike"said the head of the Kharkiv regional military administration, Oleg Synegubov.
He posted photos on Telegram of a building with blown windows and a partially collapsed roof. According to the regional prosecutor's office, which also reported five injuries, Russian troops fired two S-300 missiles at the city.
On Saturday evening, Ukrainian President Volodymyr Zelensky acknowledged that the situation was "complicated" on the front, particularly in Bakhmout, a town where most of the fighting has been taking place for months and where both sides are facing heavy losses.
He also cited Vougledar where Russian troops are on the offensive and Lyman, a town recaptured from the Russians during a Ukrainian counter-offensive in 2022.
According to the governor of the Donetsk region in the east, four people have been killed and eleven injured in the past 24 hours in the area.

Source : Nouvelobs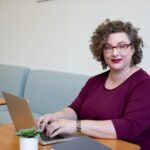 I have been working as a journalist for over 10 years. In that time, I have covered the news from all corners of the world, and written about everything from politics to business.I'm now a full-time author, and my work can be found at Global happenings. My aim is to bring you up-to-date news and views on global affairs, in a format that is easy to read and understand.