In China, 16 dead in a car accident on a highway
Sixteen people were killed and dozens injured Saturday evening, February 4, in a pile-up on a highway in central China, authorities announced on Sunday. Images from the scene released by Chinese media show burning trucks and wrecked cars.
In the space of 10 minutes on Saturday evening, nearly 50 vehicles were involved in a pile-up on a highway in Hunan province, "some vehicles caught on fire"local traffic police said in a statement.
16 dead and 66 injured
Footage reposted online by People's Daily, a state-run newspaper, shows several burning trucks bearing the logos of delivery companies, crushed and overturned cars, and a cloud of black smoke rising from the crashes.
According to traffic police, 16 people were killed in the pileup, including seven in a single collision, while 66 others were injured. "The injured were promptly sent to hospital for thorough treatment, with eight of them suffering from relatively serious injuries, their vital signs are currently stable"she clarified.
According to the People's Daily, the pileup took place in the metropolis of Changsha, and more than 180 rescue workers were dispatched to the scene on Saturday. The Chinese Ministry of Emergency Management announced on Sunday that it had requested an investigation into the causes of the accident.

Source : Nouvelobs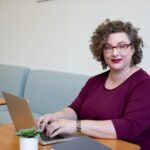 I have been working as a journalist for over 10 years. In that time, I have covered the news from all corners of the world, and written about everything from politics to business.I'm now a full-time author, and my work can be found at Global happenings. My aim is to bring you up-to-date news and views on global affairs, in a format that is easy to read and understand.