Long-range weapons promised to Ukraine will not be used to target Russian territory, kyiv promises
The long-range weapons whose delivery has been promised to Ukraine by the West will not be used to target Russian territory but only the occupied areas, said this Sunday, February 5, the Ukrainian Minister of Defense.
"We always declare to our partners that we oblige ourselves not to use weapons (provided by) foreign partners against the territory of Russia, but only on their units in the temporarily occupied territories in Ukraine"said Oleksiï Reznikov at a press conference in kyiv.
In particular, the United States has promised to deliver rockets to kyiv that could almost double the range of Ukrainian fire and target Russian supply lines in depth. Westerners fear, however, that kyiv could use it to carry out attacks on Russian territory, leading to a dangerous escalation of the conflict.
"Difficult logistics"
According to Oleksiï Reznikov, the Russians have "moved their headquarters, command posts, ammunition and fuel warehouses 100 kilometers (from the front line) so that we could not reach them".
"It makes it difficult for them logistically, but still allows them to prepare to move forward"continued Oleksiï Reznikov, who once again said he expected a major Russian offensive in February. "All Western weapons will not have time to arrive before that"more "we have the resources and reserves" to resist, he continued.
Russian troops have made slight progress in recent weeks in the east, where most of the fighting is taking place, increasing the pressure in particular on the city of Bakhmout, epicenter of the conflict.
Asked about a possible withdrawal from Bakhmout this Sunday, Oleksiï Reznikov assured that the city was still "a fortress, a symbol"but that the decision was ultimately up to the Ukrainian General Staff.

Source : Nouvelobs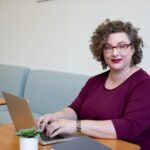 I have been working as a journalist for over 10 years. In that time, I have covered the news from all corners of the world, and written about everything from politics to business.I'm now a full-time author, and my work can be found at Global happenings. My aim is to bring you up-to-date news and views on global affairs, in a format that is easy to read and understand.